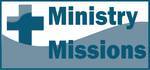 Philippians 2: Here's How You Do It -- Follow Jesus' Example
by Bob Young
[permission is given to reprint with credit noted]
Today's Bible Reading: Philippians 2
Selected Biblical Text
Therefore if you have any encouragement from being united with Christ, if any comfort from his love, if any common sharing in the Spirit, if any tenderness and compassion, then make my joy complete by being like-minded, having the same love, being one in spirit and of one mind. Do nothing out of selfish ambition or vain conceit. Rather, in humility value others above yourselves, not looking to your own interests but each of you to the interests of the others. In your relationships with one another, have the same mindset as Christ Jesus. (Phil. 2:1-5 NIV)
Reflecting and Thinking
Jesus is our example. He humbly and unselfishly emptied himself, rejected his divine position, and obediently sacrificed himself on the cross. The result was his exaltation above all else. This is a hard concept for us to understand and accept. Our human nature wants to push self forward, look out for #1, and make sure others know how good we are. The first few verses of Philippians 2 (today's selected text) tell us how imitating Jesus works out in human experience. The result of the mindset of Jesus is beautiful, Christ-like lives of caring and compassion, joy and love, unity and sharing.
Why are we so disinclined (at least at times) to use the "Jesus principles" of this text in our daily interactions? Is it easy or hard to follow these principles when we interact with other Christians? When have you willingly sacrificed your own self-interest for the benefit of another person? Let us resolve today to follow Jesus' example!
Prayer
Dear Lord, please work through me and guide me so that I will have the mind of Christ in all I do. Help me so that I will not do anything out of selfish ambition or vain conceit, but that I will remain humble, never considering myself better than others. Provide the means and the desire to look after the interests of others as well as my own interests. I pray that I will have a godly attitude in all my actions and decisions, and that your love will flow through me. May I be a blessing to you and to everyone around me. In the name of Jesus I pray, Amen.
---


http://www.bobyoungresources.com/devotionals/11-phil2_how-to-do-it.htm Last updated January 23, 2019