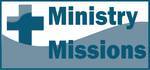 Ephesians 5: God's Plan for Life
by Bob Young
[permission is given to reprint with credit noted]
Reading: Ephesians 5
Text
For you were once darkness, but now you are light in the Lord. Live as children of light (for the fruit of the light consists in all goodness, righteousness and truth) and find out what pleases the Lord. Have nothing to do with the fruitless deeds of darkness, but rather expose them. It is shameful even to mention what the disobedient do in secret. But everything exposed by the light becomes visible-and everything that is illuminated becomes a light. This is why it is said: "Wake up, sleeper, rise from the dead, and Christ will shine on you."
Be very careful, then, how you live-not as unwise but as wise, making the most of every opportunity, because the days are evil. Therefore do not be foolish, but understand what the Lord's will is. Do not get drunk on wine, which leads to debauchery. Instead, be filled with the Spirit, speaking to one another with psalms, hymns, and songs from the Spirit. Sing and make music from your heart to the Lord, always giving thanks to God the Father for everything, in the name of our Lord Jesus Christ. (Ephesians 5:8-20)
Reflecting and Thinking
God's eternal purpose is not theoretical. If God's intention to bring together lots of different kinds of people in the church, recognizing Jesus' Lordship, reflecting Jesus' power, presence, and fullness, and reconciled with a peace only Jesus brings, that purpose is not only theological. God's purpose is practical. It is for life. Doctrine has not value unless it is applied to life. If what we believe does not influence how we live, why believe anything? The last three chapters of Ephesians give us insights into God's plan for our lives.
On a scale of 1-10, how are you doing in your growth toward Jesus' image? How is the church where you attend doing? The chapter says we are to live in love, light, wisdom, and understanding. Which of these is your strong point? Which is your weak point? How can we become more aware of the filling of God's Spirit in our lives?
Prayer
Heavenly Father, help us live out your will in our lives with more than words. Help us to act consistently, lining up our preaching and our practice. Help us to seize opportunities. Make us like Jesus, in his name, Amen.
---


http://www.bobyoungresources.com/devotionals/10-eph5_gods-plan-for-life.htm Last updated April 20, 2011