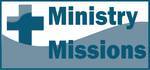 Ephesians 4: God's Plan for Personal Growth
by Bob Young
[permission is given to reprint with credit noted]
Today's Bible Reading: Ephesians 4
Selected Biblical Text
So Christ himself gave the apostles, the prophets, the evangelists, the pastors and teachers, to equip his people for works of service, so that the body of Christ may be built up until we all reach unity in the faith and in the knowledge of the Son of God and become mature, attaining to the whole measure of the fullness of Christ. Then we will no longer be infants, tossed back and forth by the waves, and blown here and there by every wind of teaching and by the cunning and craftiness of people in their deceitful scheming. Instead, speaking the truth in love, we will grow to become in every respect the mature body of him who is the head, that is, Christ. From him the whole body, joined and held together by every supporting ligament, grows and builds itself up in love, as each part does its work. (Ephesians 4:11-16 NIV)
Reflecting and Thinking
God did not call us and save us to leave us as we were. His calling places new demands on our lives. He empowers us to live changed lives. We have a new nature and new possibilities. We have new relationships and new strength. One purpose of church leaders is to equip and build up the body of Christ (the church) so that each member reaches her or his full potential. With each member fully functioning, the church becomes a more accurate reflection of the head (Christ), growing, working, building itself up, operating as a unit, declaring God's truth.
How does God intend that his children escape the old nature and develop the new nature in the image and stature of Christ? What responsibilities do we have toward one another? What work has God given you in the church?
Prayer
Heavenly Father, continue this day to change our lives, helping us grow into the image of your Son. Bind us together as part of the church, help us live in the light, help us develop the spirit and mind of Christ as we deal with other people. Please guide and empower us us in our efforts to help others find your Son, Jesus, in whose name we pray, Amen.
---


http://www.bobyoungresources.com/devotionals/10-eph4_gods-plan-for-personal-growth.htm Last updated January 23, 2019