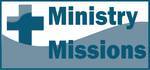 Ephesians 2: God's Plan for Peace
by Bob Young
[permission is given to reprint with credit noted]
Reading: Ephesians 2
Text
For he himself is our peace, who has made the two groups one and has destroyed the barrier, the dividing wall of hostility, by setting aside in his flesh the law with its commands and regulations. His purpose was to create in himself one new humanity out of the two, thus making peace, and in one body to reconcile both of them to God through the cross, by which he put to death their hostility. He came and preached peace to you who were far away and peace to those who were near. For through him we both have access to the Father by one Spirit.
Consequently, you are no longer foreigners and strangers, but fellow citizens with God's people and also members of his household, built on the foundation of the apostles and prophets, with Christ Jesus himself as the chief cornerstone. In him the whole building is joined together and rises to become a holy temple in the Lord. And in him you too are being built together to become a dwelling in which God lives by his Spirit. (Ephesians 2:14-22)
Reflecting and Thinking
Jesus came to make possible the reestablishment of our vertical relationship with God. He also came to make possible peaceful horizontal relationships. The two groups of our text are Jews and Gentiles. The divisions that existed have been destroyed by the death of Jesus. Reconciliation has come through the cross. The healing of broken vertical relationships with God binds together those who used to be enemies. The result is a new dwelling of God by his Spirit, referring again to the church.
How aware have you been that God's plan demands both peace with God and peace among people? What does God think when his children cannot get along with one another? What are some of the sources of our controversies and conflicts? How can those be healed through the cross?
Prayer
Heavenly Father God, today we are grateful for your compassion and grace extended to us when we were still sinners, giving us new life. We are grateful that you are shaping us and molding us for your work. We remember sadly our past, and are grateful for the new present you make possible. Help us to reflect your will in the life we share with other Christians, with your holiness, presence, and Spirit of power, protection and faithfulness. In Jesus' name we pray, Amen.
---


http://www.bobyoungresources.com/devotionals/10-eph2_gods-plan-for-peace.htm Last updated April 20, 2011