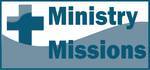 Ephesians 1: God's Eternal Plan
by Bob Young
[permission is given to reprint with credit noted]
Today's Bible Reading: Ephesians 1
Selected Biblical Text
In him we have redemption through his blood, the forgiveness of sins, in accordance with the riches of God's grace that he lavished on us. With all wisdom and understanding, he made known to us the mystery of his will according to his good pleasure, which he purposed in Christ, to be put into effect when the times reach their fulfillment -- to bring unity to all things in heaven and on earth under Christ. In him we were also chosen, having been predestined according to the plan of him who works out everything in conformity with the purpose of his will, in order that we, who were the first to put our hope in Christ, might be for the praise of his glory. And you also were included in Christ when you heard the message of truth, the gospel of your salvation. When you believed, you were marked in him with a seal, the promised Holy Spirit, who is a deposit guaranteeing our inheritance until the redemption of those who are God's possession -- to the praise of his glory. (Ephesians 1:7-14 NIV)
Reflecting and Thinking
Some think the letter to the Ephesians was intended for circulation among a larger group of churches. The letter focuses on Christ and the church. God is at work, according to his eternal plan which he purposed in Christ, to bring all things together under the umbrella of the lordship of Jesus. This plan encompasses God's provision, God's promise, God's power, and God's presence. According to the last verses of Chapter 1, this plan finds its fulfillment in the church as Christ's body and fullness. The beauty of God's plan is unfolded in the rest of Ephesians; this chapter serves to provide an introduction to God's eternal plan.
How often have you heard someone talk about God's eternal plan? In your experience, is this a common theme in today's religious world, or it is more accurate to say that it is "out of view?" If God has an overarching plan, how important is it that we see the plan from beginning to end rather than analyzing little subsections of his plan?
If you have time, read the entire chapter before you try to following exercise. If not, you can use the selected text printed above. Exercise: take a few moments to put your understanding of God's eternal plan into your own words and write it down for your future reference.
Prayer
Heavenly Father, we are grateful today that you have planned for our spiritual needs from before the world began. We praise you in your glory for the wisdom reflected in your eternal plan. Help us to appreciate the importance of "Jesus as Lord." We pray in his name, Amen.
---


http://www.bobyoungresources.com/devotionals/10-eph1_gods-eternal-plan.htm Last updated January 23, 2019