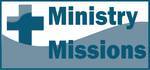 Galatians 6: Living Under the Cross of Jesus
by Bob Young
[permission is given to reprint with credit noted]
Today's Bible Reading: Galatians 6
Selected Biblical Text
May I never boast except in the cross of our Lord Jesus Christ, through which the world has been crucified to me, and I to the world. Neither circumcision nor uncircumcision means anything; what counts is the new creation. Peace and mercy to all who follow this rule to the Israel of God. From now on, let no one cause me trouble, for I bear on my body the marks of Jesus. The grace of our Lord Jesus Christ be with your spirit, brothers and sisters. Amen. (Galatians 6:14-18 NIV)
Thinking and Reflecting
When all is said and done, what really matters in the Christian life? Paul's answer to the Galatians, as they sought to live a life that accurately reflected the gospel was this: what matters is a new creation! What counts is that we are new, remade, and reborn. The power for newness does not come from a legalistic alignment with commandments that we cannot humanly keep. The power for newness does not come from a lack of guidance that makes everything acceptable. The power for newness is from God through Christ, through faith in Christ, and through the presence of God's Spirit within us.
What kind of outward signs do we use to measure the Christian life? What do we think makes one a good Christian? What are the biblical markers of a Christian? Paul says that what matters is newness! What would it do to the church if we only accepted members that are willing to be constantly renewed? What would it do to our own lives if we took seriously this measurement: I am obligated to reflect my newness in Christ?
Prayer
Father God, we want to live in the cross, we want to boast only in the cross, we want that power to guide us as we live renewed lives. Help us to understand what matters and what you want. In Jesus' name, Amen.
---


http://www.bobyoungresources.com/devotionals/09-gal6_cross-of-jesus.htm Last updated January 23, 2019