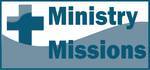 Galatians 5: Be Careful about the "Too Easy" Gospel
by Bob Young
[permission is given to reprint with credit noted]
Today's Bible Reading: Galatians 5
Selected Biblical Text
For you were called to freedom, brothers. Only do not use your freedom as an opportunity for the flesh, but through love serve one another. For the whole law is fulfilled in one word: "You shall love your neighbor as yourself." But if you bite and devour one another, watch out that you are not consumed by one another. But I say, walk by the Spirit, and you will not gratify the desires of the flesh. For the desires of the flesh are against the Spirit, and the desires of the Spirit are against the flesh, for these are opposed to each other, to keep you from doing the things you want to do. But if you are led by the Spirit, you are not under the law.
Now the works of the flesh are evident: sexual immorality, impurity, sensuality, idolatry, sorcery, enmity, strife, jealousy, fits of anger, rivalries, dissensions, divisions, envy, drunkenness, orgies, and things like these. I warn you, as I warned you before, that those who do such things will not inherit the kingdom of God. But the fruit of the Spirit is love, joy, peace, patience, kindness, goodness, faithfulness, gentleness, self-control; against such things there is no law. And those who belong to Christ Jesus have crucified the flesh with its passions and desires. If we live by the Spirit, let us also walk by the Spirit. Let us not become conceited, provoking one another, envying one another. (Gal. 5:13-26 ESV)
Reflecting and Thinking
One warning remains. Moving away from legalism can easily land one in the opposite ditch of license. Paul warns against both extremes. The presence of God's Spirit controls our Christian life -- avoiding the works of the flesh which Paul associates with license and unbridled living. God's Spirit yields a life of true liberty, where love, joy, peace, patience, kindness, goodness, faithfulness, gentleness, and self-control exist. The fruits of the Spirit are not forced; they exist in our lives because that is who we are. The "too easy" gospel has its own unique set of traps; only liberty in Christ sets us free to be all that God has called us to be and all that he empowers us to be.
Paul addresses both gospel extremes in this chapter. Which is the greatest threat to the church today in your opinion? Do Christians tend toward too much restriction or too much license? What advice would you give to someone who is seeking to live a balanced life and to walk in Christian liberty, celebrating life in the Spirit?
Prayer
Heavenly Father, walk beside us as we seek to live out the love principle. Guide and guard us -- from both extremes. May we walk in your way by the Spirit, through Jesus we pray, amen.
---


http://www.bobyoungresources.com/devotionals/09-gal5_too-easy-gospel.htm Last updated January 23, 2019