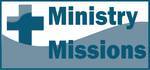 Galatians 4: The Gospel of Maturity
by Bob Young
[permission is given to reprint with credit noted]
Today's Bible Reading: Galatians 4
Selected Biblical Text
I mean that the heir, as long as he is a child, is no different from a slave, though he is the owner of everything, but he is under guardians and managers until the date set by his father. In the same way we also, when we were children, were enslaved to the elementary principles of the world. But when the fullness of time had come, God sent forth his Son, born of woman, born under the law, to redeem those who were under the law, so that we might receive adoption as sons. And because you are sons, God has sent the Spirit of his Son into our hearts, crying, "Abba! Father!" So you are no longer a slave, but a son, and if a son, then an heir through God. Formerly, when you did not know God, you were enslaved to those that by nature are not gods. But now that you have come to know God, or rather to be known by God, how can you turn back again to the weak and worthless elementary principles of the world, whose slaves you want to be once more? You observe days and months and seasons and years! I am afraid I may have labored over you in vain. (Gal. 4:1-11 ESV)
Reflecting and Thinking
The application of the "just right" gospel is often difficult. Paul is concerned about the Galatians because right starts are easily followed by wrong moves. False teaching (the "too hard" gospel?) easily enslaves because it requires jumping through numerous hoops. Paul's illustration in this chapter centers on the contrast between Hagar and Sarah. Law and gospel cannot coexist. The "too hard" gospel enslaves. Mature Christians recognize the power of the promise and live in the power of the Spirit.
In thinking about applications of Paul's instructions in the text, what kinds of things tend to enslave Christians today? What kinds of artificial "laws" do Christians sometimes honor or want others to follow? How can we live lives of genuine freedom in the "just right" gospel?
Prayer
Heavenly Father, bring us closer to your will and way, and help us avoid the detours and temptations that appear in our path. Help us grow toward a mature faith in Christ as your sons and daughters. Help us live in and experience freedom in Christ. In the name of the resurrected Christ, Amen.
---


http://www.bobyoungresources.com/devotionals/09-gal4_gospel-of-maturity.htm Last updated January 23, 2019