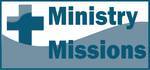 Galatians 2: The "Lived Out" Gospel
by Bob Young
[permission is given to reprint with credit noted]
Today's Bible Reading: Galatians 2
Selected Biblical Text
I have been crucified with Christ. It is no longer I who live, but Christ who lives in me. And the life I now live in the flesh I live by faith in the Son of God, who loved me and gave himself for me. I do not nullify the grace of God, for if righteousness were through the law, then Christ died for no purpose. (Gal. 2:20-21 ESV)
Reflecting and Thinking
Another possible description of the gospel Paul shares is the "lived out" gospel. This descriptive phrase, "lived out," may not mean what you initially think. Chapter 2 is Paul's description of how the gospel has changed his life. He makes clear that it is not always easy to "live out" the gospel. Even Peter was tempted to compromise some details of faith, and good-hearted Barnabas was led astray by Peter's example.
The lived out gospel has consequences we may not like. When we live out the gospel and are willing to be justified by Christ (instead of our own works), our sin becomes very evident. Living out the gospel is not a description of perfect actions; it is Paul's description of perfect submission to Christ, allowing Christ to control our lives and to live through us. Living out the gospel shows that I am weak and sinful, incapable and inconsistent. The good news is that the weak, sinful person is crucified with Christ and no longer exists in God's sight, since life is now lived by faith in the Son of God. The grace of God does not make me better. The grace of God declares me better and I no longer have to be righteous in myself since I am righteous through Christ.
What does it mean to you to be crucified with Christ? How hard is it to live so that Christ is the total explanation of how we live, allowing him to live in us? What are some ways we could nullify the grace of God today? What are some specific ways we nullify the gospel by seeking righteousness through our own efforts? Why does a merit and demerit version of Christianity nullify the gospel?
Prayer
Dear God, help me do right for the right reasons. Help me know with confidence that my faith in Christ justifies me, and not the good things I can do. Help me integrate these two concepts correctly, so that faith is primary and my actions follow. May Christ live more fully in me and through me is my prayer in his name, Amen.
---


http://www.bobyoungresources.com/devotionals/09-gal2_lived-out-gospel.htm Last updated January 23, 2019