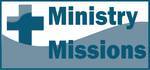 Galatians 1: The "Too Hard" Gospel Is No Gospel at All
by Bob Young
[permission is given to reprint with credit noted]
Today's Bible Reading: Galatians 1
Selected Biblical Text
I am astonished that you are so quickly deserting him who called you in the grace of Christ and are turning to a different gospel-not that there is another one, but there are some who trouble you and want to distort the gospel of Christ. But even if we or an angel from heaven should preach to you a gospel contrary to the one we preached to you, let him be accursed. As we have said before, so now I say again: If anyone is preaching to you a gospel contrary to the one you received, let him be accursed. For am I now seeking the approval of man, or of God? Or am I trying to please man? If I were still trying to please man, I would not be a servant of Christ. For I would have you know, brothers, that the gospel that was preached by me is not man's gospel. For I did not receive it from any man, nor was I taught it, but I received it through a revelation of Jesus Christ. (Gal. 1:6-12 ESV)
Thinking and Reflecting
An interesting framework for approaching the book of Galatians is to think of the book in "Goldilocks" terms. Paul presents three options: legalism, license, and liberty. I like to label these the "too hard" gospel, the "too soft" gospel, and the "just right" gospel.
The "too hard" gospel was a big problem in Galatia. Unfortunately, many Christians today continue to seek God through law, seeing the Bible as a law code or system of commandments. Paul says that the "too hard" gospel is no gospel at all. Legalism is not good news. A law code that is beyond our capacity to keep, one that will always end in separation from God, is not good news.
Paul himself had at one time tried to approach God through law. For Paul, the antidote to legalism is justification by faith in Christ. Righteousness through Christ is the ultimate declaration of God's grace and is more than sufficient reason for rejecting any version of the gospel that belongs in the "too hard" category.
When have you experienced a "too hard" version of the gospel? How would you describe the gospel Paul sets forth in Galatians? (I know we have not studied this point yet -- just a question to help you establish your baseline; and your answer is only between you and God!) Why would the Jews tend to think that Paul's message to the Gentiles was too soft? Is the too hard gospel sometimes a reaction against the opposite extreme?
Prayer
Father God, we want to understand the gospel correctly. We want to share it effectively. We do not want to make it too hard for those who are interested in following Jesus; neither do we want to make it too easy. Help us live in the realm of joyous liberty confident of the life that is ours because Christ is living in us. In Jesus' name and by his power I ask it. Amen.
---


http://www.bobyoungresources.com/devotionals/09-gal1_too-hard-gospel.htm Last updated January 23, 2019