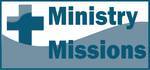 2 Corinthians 9: The Fruit of Generosity
by Bob Young
[permission is given to reprint with credit noted]
Today's Bible Reading: 2 Corinthians 9
Selected Biblical Text
6 Remember this: Whoever sows sparingly will also reap sparingly, and whoever sows generously will also reap generously. 7 Each of you should give what you have decided in your heart to give, not reluctantly or under compulsion, for God loves a cheerful giver. 8 And God is able to bless you abundantly, so that in all things at all times, having all that you need, you will abound in every good work. 9 As it is written: "They have freely scattered their gifts to the poor; their righteousness endures forever."
10 Now he who supplies seed to the sower and bread for food will also supply and increase your store of seed and will enlarge the harvest of your righteousness. 11 You will be enriched in every way so that you can be generous on every occasion, and through us your generosity will result in thanksgiving to God.
12 This service that you perform is not only supplying the needs of the Lord's people but is also overflowing in many expressions of thanks to God. 13 Because of the service by which you have proved yourselves, others will praise God for the obedience that accompanies your confession of the gospel of Christ, and for your generosity in sharing with them and with everyone else. 14 And in their prayers for you their hearts will go out to you, because of the surpassing grace God has given you. 15 Thanks be to God for his indescribable gift! (2 Cor. 9:6-15 NIV)
Reflecting and Thinking
In today's text, Paul reminds the church at Corinth of a principle from the book of Proverbs: our reaping is in proportion to our sowing. We reap what we sow, we cannot reap if we do not sow, we reap according to what we sow, and we harvest more than we sow. Paul mentions five results or fruits of this generosity: needs are supplied, thanks overflows, love is proved, God is praised, and prayers are raised (verses 12-14). No wonder Paul concludes: Thanks be to God for his indescribable gift!
An interesting study of this passage centers around Paul's use of the word "all" and some related words -- each, every, all. Read the passage aloud and put a special emphasis on those words. (You may want to underline them in your Bible.) What do you think is the point of the repetition of this concept? Do you think most Christians today sow generously or sow sparingly? How would you evaluate your own generosity and sharing? As we think about the five fruits of generosity Paul mentions, what should we think if there is no fruit? How could the church be helped to grow in developing the fruits of generosity? What connections do you see between our willingness to share our financial resources and our willingness to share the gospel (or connections between a hesitancy to share resources and a hesitancy to share the gospel)?
Prayer
Dear God, help us be eager to serve; again we ask that you help us develop attitudes of generosity, concern and compassion. Today we contemplate the indescribable gift of Jesus and we come face to face with the fact that we cannot put into words the immensity of that gift. Overwhelm us with gratitude that we might pass on that which we have received. Bless us today as we bless others. We pray in Jesus' name, Amen.
---


http://www.bobyoungresources.com/devotionals/08-2cor9_fruit-of-generosity.htm Last updated January 23, 2019