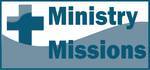 2 Corinthians 8: The Need for Generosity
by Bob Young
[permission is given to reprint with credit noted]
Today's Bible Reading: 2 Corinthians 8
Selected Biblical Text
1 And now, brothers and sisters, we want you to know about the grace that God has given the Macedonian churches. 2 In the midst of a very severe trial, their overflowing joy and their extreme poverty welled up in rich generosity. 3 For I testify that they gave as much as they were able, and even beyond their ability. Entirely on their own, 4 they urgently pleaded with us for the privilege of sharing in this service to the Lord's people. 5 And they exceeded our expectations: They gave themselves first of all to the Lord, and then by the will of God also to us. 6 So we urged Titus, just as he had earlier made a beginning, to bring also to completion this act of grace on your part. 7 But since you excel in everything -- in faith, in speech, in knowledge, in complete earnestness and in the love we have kindled in you -- see that you also excel in this grace of giving.
8 I am not commanding you, but I want to test the sincerity of your love by comparing it with the earnestness of others. 9 For you know the grace of our Lord Jesus Christ, that though he was rich, yet for your sake he became poor, so that you through his poverty might become rich. (2 Cor. 8:1-9 NIV)
Reflecting and Thinking
In two chapters in the book of 2 Corinthians (Chapters 8-9), Paul seems to change the subject as he addresses the topic of giving as it relates to the contribution for the poor Christians in Jerusalem. A careful analysis of the book shows that Paul in this section is still focused on ministry and the results of his ministry among the Corinthians. One of the projects Paul was encouraging was a collection for the Christians in Judea who were suffering from a severe famine. He wanted the church at Corinth to finish the project that they had previously begun, based on his instructions (1 Cor. 16:1-4) and the encouragement of Titus (verse 6). To encourage them, he holds up the Macedonians as an example of gracious generosity, noting that the Macedonians had given beyond their ability, on their own initiative, and beyond expectations. Paul's primary point is not the money involved in the collection. Paul is focused on the importance of keeping one's word. He is focused on the development of attitudes and actions of generosity within the Corinthian church, knowing that nothing makes us more like God than a generous spirit. In the last verse of today's text, Paul sets forth Christ as an example of one who was rich but became poor for the good of others. We have become rich spiritually because of him.
Today's text deals with a subject that is difficult and "touchy" for many Christians: money! What is your attitude toward money? On a scale of 1 to 10, how generous do you consider yourself to be? Have you ever given "beyond your ability" to the church, a charity, or other cause? If so, how did it make you feel? What do you think of Paul's observation that the Macedonians gave generously because they had first given themselves to the Lord? Do you think that some do not give today because they have not first settled the fact that they belong to the Lord? If giving is a test of the sincerity of our love, how does the average North American Christian stack up when we give only 2-3% of our income back to God? What level of giving would you consider an adequate indication of genuine, sincere love? How could the church help its members reach new heights in this difficult area? How could you personally grow in this "grace?"
Prayer
Dear God, help us think correctly about "things" and help us develop attitudes of generosity as we consider the great gift we have received through Jesus. Help us grow in love for you and for one another so that we earnestly desire to share our blessings and help with special projects. Teach us graciousness and generosity. Help us learn to imitate the sacrificial spirit of Jesus, we pray in his name, Amen.
---


http://www.bobyoungresources.com/devotionals/08-2cor8_need-for-generosity.htm Last updated January 23, 2019