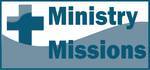 2 Corinthians 6: Ministering through Relationships
by Bob Young
[permission is given to reprint with credit noted]
Today's Bible Reading: 2 Corinthians 6
Selected Biblical Text
11 We have spoken freely to you, Corinthians, and opened wide our hearts to you. 12 We are not withholding our affection from you, but you are withholding yours from us. 13 As a fair exchange -- I speak as to my children -- open wide your hearts also.
2 Make room for us in your hearts. We have wronged no one, we have corrupted no one, we have exploited no one. 3 I do not say this to condemn you; I have said before that you have such a place in our hearts that we would live or die with you. 4 I have spoken to you with great frankness; I take great pride in you. I am greatly encouraged; in all our troubles my joy knows no bounds. (2 Cor. 6:11-13; 7:2-4 NIV)
Thinking and Reflecting
We have already observed that Paul's ministry among the Corinthians was being questioned and devalued by some opponents at Corinth. His motives were being questioned. Paul's concern for the Corinthians is clearly seen in today's reading. One outline characterizes this section as the appeal of a spiritual father to his children. Paul is so concerned with the continued faithfulness of his converts that he will endure whatever hardships are necessary to avoid placing obstacles in their way. He appeals for open hearts and transparent relationships, based on his example of ministry through relationships. He is not condemning; he is exhibiting his pride and hope and joy.
None can doubt that there were problems at Corinth. It is unlikely that all of the problems addressed in Paul's first letter had been completely resolved. Now Paul is addressing a new set of challenges. In the midst of the problems and challenges of ministry, Paul speaks of his great love and hope and joy and pride in the church he had helped establish at Corinth. Effective ministry and service spring from deep relationships.
What do you think of the statement that people tend to live up to or live down to our expectations? Do you agree or disagree? How is Paul's attitude in today's text a model for effective ministry? How could today's text be applied to other relationships in life, e.g. parenting, friendships, employees, etc.? When have you seen effective ministry or outreach based on meaningful relationships? When have you seen ministry or outreach fail due to the lack of a solid relationship base?
Prayer
Dear Heavenly Father, thank you for showing us the way to loving relationships through your example. Thank you for taking the initiative to establish relationship with us even when we were distanced, unlovable, enemies, and unworthy of your love. May we follow your example as we strive to share your love with others. Help us learn the give and take of dynamic ministry based on relationships. Help us walk with you today in meaningful, close relationship. Thank you, in Jesus' name. Amen.
---


http://www.bobyoungresources.com/devotionals/08-2cor6_relationships.htm Last updated January 23, 2019