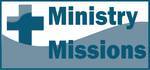 2 Corinthians 4: Ministering out of Human Weakness
by Bob Young
[permission is given to reprint with credit noted]
Today's Bible Reading: 2 Corinthians 4
Selected Biblical Text
1 Therefore, since through God's mercy we have this ministry, we do not lose heart. 2 Rather, we have renounced secret and shameful ways; we do not use deception, nor do we distort the word of God. On the contrary, by setting forth the truth plainly we commend ourselves to everyone's conscience in the sight of God. 3 And even if our gospel is veiled, it is veiled to those who are perishing. 4 The god of this age has blinded the minds of unbelievers, so that they cannot see the light of the gospel that displays the glory of Christ, who is the image of God. 5 For what we preach is not ourselves, but Jesus Christ as Lord, and ourselves as your servants for Jesus' sake. 6 For God, who said, "Let light shine out of darkness," made his light shine in our hearts to give us the light of the knowledge of God's glory displayed in the face of Christ.
7 But we have this treasure in jars of clay to show that this all-surpassing power is from God and not from us. (2 Cor. 4:1-7 NIV)
Reflecting and Thinking
God has mercifully included us in his plan and given us places and opportunities of service. Paul in today's text is thinking specifically about his own apostolic ministry, but the principles he sets forth are true for every Christian. Every Christian has a ministry from God. Our ministry is designed to encourage us in difficult days. We are called to consistent Christian testimony without deception or distortion. Because we serve with God's power, we are not responsible for the results. Still, our hearts hurt when the gospel is not clearly seen by those to whom we speak. This veiling is the result of Satan's work, blinding unbelievers to such an extent that they cannot see light!
When we try to overcome the blindness of the world by focusing attention on things visible (like us), we unwittingly buy into Satan's deception. No! We must continue to preach Jesus Christ as Lord, because God is powerful enough by his Word to make light shine in darkness, even as the light has shined in our lives through Christ. The most powerful ministry of the knowledge of Christ keeps the focus on the treasure and not on the clay jar. This focus makes it clear that the real power is from God and is not centered in human beings or human efforts.
Paul is in a delicate position as he writes to the Corinthians. In the first letter, he had addressed several problems that had arisen as a result of their desire to be men-followers. The last thing he wants now is to resolve the conflict with his opponents by urging the Corinthians to follow him rather than the false teachers and false apostles. To put the focus on Paul and his ministry would undo much of the foundation he had carefully built in his personal presence and ministry and in his first letter.
The solution Paul advances should boldly catch our attention in today's world where people still tend to be men-followers and many ministers call attention to self and attain a type of celebrity-status. The message is invariable--Jesus Christ is Lord. The glory of God is visible only in Christ; Christ is the light--the light is not what I say or write. The power is not in persuasive speech or human wisdom--the power is from God.
Prayer
Heavenly Father, thank you for the opportunities for ministry and service which you have given your people. Help us serve faithfully in our weakness, demonstrating the power of the gospel. Forgive us when we are tempted to call attention to ourselves more than to Christ. May we always call attention to the true light of the world. Thank you for revealing yourself in the light of the knowledge of Christ, and thank you that we have been able to see and to be saved, in the name of the Christ who is Lord and Light, Amen.
---


http://www.bobyoungresources.com/devotionals/08-2cor4_human-weakness.htm Last updated December 9, 2017