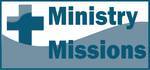 2 Corinthians 1: The Christian Life -- Ministry with Integrity
by Bob Young
[permission is given to reprint with credit noted]
Today's Bible Reading: 2 Corinthians 1
Selected Biblical Text
12 Now this is our boast: Our conscience testifies that we have conducted ourselves in the world, and especially in our relations with you, with integrity and godly sincerity. We have done so, relying not on worldly wisdom but on God's grace. 13 For we do not write you anything you cannot read or understand. And I hope that, 14 as you have understood us in part, you will come to understand fully that you can boast of us just as we will boast of you in the day of the Lord Jesus.
15 Because I was confident of this, I wanted to visit you first so that you might benefit twice. 16 I wanted to visit you on my way to Macedonia and to come back to you from Macedonia, and then to have you send me on my way to Judea. 17 Was I fickle when I intended to do this? Or do I make my plans in a worldly manner so that in the same breath I say both "Yes, yes" and "No, no"?
18 But as surely as God is faithful, our message to you is not "Yes" and "No." 19 For the Son of God, Jesus Christ, who was preached among you by us -- by me and Silas and Timothy -- was not "Yes" and "No," but in him it has always been "Yes." 20 For no matter how many promises God has made, they are "Yes" in Christ. And so through him the "Amen" is spoken by us to the glory of God. 21 Now it is God who makes both us and you stand firm in Christ. He anointed us, 22 set his seal of ownership on us, and put his Spirit in our hearts as a deposit, guaranteeing what is to come.
23 I call God as my witness -- and I stake my life on it -- that it was in order to spare you that I did not return to Corinth. 24 Not that we lord it over your faith, but we work with you for your joy, because it is by faith you stand firm. (2 Cor. 1:12-24 NIV)
Thinking and Reflecting
Integrity is a much sought after characteristic in today's world. Employers seek people of integrity with ethical standards. Wholeness is essential to self-esteem. Relationships soon unravel without integrity. Christian living is defined by integrity. Ministry demands integrity -- in thought, attitudes, conduct, and relationships. Churches are usually less likely than secular employers to screen ministry candidates by checking references, doing background checks and additional investigation. Churches need ministers who are able to minister out of their own personal wholeness. Churches should want to know if ministers are competent, capable, serious, committed, compassionate and caring.
Paul's actions are being called in question by some at Corinth. Why has he not come? Why has he not done what he planned to do? Today's text explains the situation. Paul has not been fickle; he has been faithful in everything. While it may appear that he has backed out of previous commitments, his desire was to spare them and give them time to correct certain problems.
Why is integrity hard to develop and maintain? When have you seen churches or ministries destroyed by lack of integrity? How do such situations show the importance of integrity?
Integrity is a concept much like consistency. Contrast two versions of consistency -- being consistent as the natural result of who we are, and wanting to appear consistent but having to think continually about the actions of life in order to maintain that consistency. Integrity properly describes the consistency that comes from integrated lives that grow out of one's nature. Christian integrity is the wholeness that grows out of the nature of Christ within us as we partake in the divine nature (2 Peter 1:3-4). For thought: what is the relationship between integrity and hypocrisy?
Prayer
Dear Heavenly Father God, we want to be like you, we want to live lives of integrity. Help us model integrity to those around us, regardless of our roles -- in our families, in our churches, and in our marketplaces. Help us as we seek to keep our word and do what we promise to do. Help us to speak consistent words. Help us live lives consistent with our claim to be Christ-followers. In Jesus' name and by his power I ask it. Amen.
---


http://www.bobyoungresources.com/devotionals/08-2cor1_integrity.htm Last updated January 23, 2019