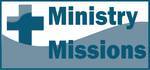 2 Corinthians 13: Praying for the "Product" of Our Ministry
by Bob Young
[permission is given to reprint with credit noted]
Today's Bible Reading: 2 Corinthians 13
Selected Biblical Text
1 This will be my third visit to you. "Every matter must be established by the testimony of two or three witnesses." 2 I already gave you a warning when I was with you the second time. I now repeat it while absent: On my return I will not spare those who sinned earlier or any of the others, 3 since you are demanding proof that Christ is speaking through me. He is not weak in dealing with you, but is powerful among you. 4 For to be sure, he was crucified in weakness, yet he lives by God's power. Likewise, we are weak in him, yet by God's power we will live with him in our dealing with you.
5 Examine yourselves to see whether you are in the faith; test yourselves. Do you not realize that Christ Jesus is in you -- unless, of course, you fail the test? 6 And I trust that you will discover that we have not failed the test. 7 Now we pray to God that you will not do anything wrong -- not so that people will see that we have stood the test but so that you will do what is right even though we may seem to have failed. 8 For we cannot do anything against the truth, but only for the truth. 9 We are glad whenever we are weak but you are strong; and our prayer is that you may be fully restored. 10 This is why I write these things when I am absent, that when I come I may not have to be harsh in my use of authority -- the authority the Lord gave me for building you up, not for tearing you down. (2 Cor. 13:1-10 NIV)
Reflecting and Thinking
Paul's earnest desire was that his ministry might not have been in vain. The church at Corinth was facing extremely difficult days and great challenges, but Paul believed in them. He was praying for them. His greatest joy would be that they passed the test. He wanted only to support and advance their faith in Christ, even if it meant his own weakness (or appearance of weakness).
Paul realized that he might have to be stern with some who were willfully, belligerently opposing him. He was willing to do so if necessary, but hopeful that it would not be necessary. His prayer was for their full restoration and success in Christ. Never was it his intent to tear them down; always he desired to build them up.
What or who is the product of your ministry (whether you have an official position of ministry or are a member who ministers and serves)? For whom do you pray regularly? How does one examine self to see whether one is in the faith (verse 5)? Is it ever necessary today to use harsh authority to call attention to the specific situations in which Christians find themselves? As we conclude the study of the book of 2 Corinthians, take some time today to reflect up and pray about your role in the kingdom -- the place, the people, your perseverance, and the product (results) of your Christian life.
Prayer
Dear God, we praise and honor you for your wisdom. We want to walk more closely with you. We affirm in faith that you are working in our lives. Bless us this day in your power and purpose as we think about the place you have put us, the people you have put into our lives, the challenge of faithfully persevering, and the results that you will give in due time if we do not grow weary and faint. Guide us in your paths, we pray in Jesus' name, Amen.
---


http://www.bobyoungresources.com/devotionals/08-2cor13_product-of-ministry.htm Last updated January 23, 2019