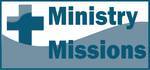 2 Corinthians 12: Demonstrating "Perseverance" in Our Ministry
by Bob Young
[permission is given to reprint with credit noted]
Reading: 2 Corinthians 12
Text
14 Now I am ready to visit you for the third time, and I will not be a burden to you, because what I want is not your possessions but you. After all, children should not have to save up for their parents, but parents for their children. 15 So I will very gladly spend for you everything I have and expend myself as well. If I love you more, will you love me less? 16 Be that as it may, I have not been a burden to you. Yet, crafty fellow that I am, I caught you by trickery! 17 Did I exploit you through any of the men I sent to you? 18 I urged Titus to go to you and I sent our brother with him. Titus did not exploit you, did he? Did we not walk in the same footsteps by the same Spirit?
19 Have you been thinking all along that we have been defending ourselves to you? We have been speaking in the sight of God as those in Christ; and everything we do, dear friends, is for your strengthening. 20 For I am afraid that when I come I may not find you as I want you to be, and you may not find me as you want me to be. I fear that there may be discord, jealousy, fits of rage, selfish ambition, slander, gossip, arrogance and disorder. 21 I am afraid that when I come again my God will humble me before you, and I will be grieved over many who have sinned earlier and have not repented of the impurity, sexual sin and debauchery in which they have indulged. (2 Cor. 12:14-21 NIV)
Reflecting and Thinking
Paul is committed to the place God has given him. He loves the people he has brought to Christ through preaching the gospel. He realizes the necessity of persevering in the work God has given him. Although it would be easy to give up, Paul will spend and be spent for those he loves. He will do things that are distasteful; he will go through whatever is necessary. The minister who ministers out of love perseveres even when it is not easy or to his advantage. He will pay whatever price to save those God has entrusted to him. What an example for today's ministers, shepherds, elders, and Christians! Perseverance is an indicator of love. None are going to easily slip out of God's grasp as long as Paul is on duty. He will persevere in speaking, strengthening, and encouraging. He grieves and is willing to face even more grief. He will not give up; he will persevere even in the face of insurmountable odds and Christians who appear to be irreconcilable, having slipped beyond reach. The text hardly tells the story--I encourage you to read the entire chapter today if you can find time. Paul's struggle with his thorn in the flesh, his willingness to endure pain and suffering for the Corinthians, his love and perseverance are challenging examples for the church today that so easily gives up on those who struggle and walk away.
On a scale of 1 to 10, how would you rate the perseverance of the contemporary church (or of the church where you attend)? How would you rate the efforts of local pastors (shepherds or elders), ministers, and members to reach out to Christians who are struggling with faith issues? (These are not judgmental questions, but sincere efforts to evaluate the current situation and think about improvements.) What would help the church learn to persevere longer in its efforts to reach out, both to the unsaved and to fellow Christians who struggle and/or walk away from God? What advice do you see in this chapter for the modern church?
Prayer
Dear God, forgive us when we fail to persevere on behalf of the souls of others. Help us grow in love and perseverance, give us wisdom and helpful words as we seek to touch others and encourage them. Teach us perseverance in prayer, in Jesus' name, Amen.
---


http://www.bobyoungresources.com/devotionals/08-2cor12_perseverance-in-ministry.htm Last updated October 25, 2011