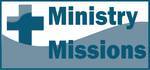 1 Corinthians 9: Principles to Deal with Conflict-1
by Bob Young
[permission is given to reprint with credit noted]
Today's Bible Reading: 1 Corinthians 9
Selected Biblical Text
19 Though I am free and belong to no one, I have made myself a slave to everyone, to win as many as possible. 20 To the Jews I became like a Jew, to win the Jews. To those under the law I became like one under the law (though I myself am not under the law), so as to win those under the law. 21 To those not having the law I became like one not having the law (though I am not free from God's law but am under Christ's law), so as to win those not having the law. 22 To the weak I became weak, to win the weak. I have become all things to all people so that by all possible means I might save some. 23 I do all this for the sake of the gospel, that I may share in its blessings.
24 Do you not know that in a race all the runners run, but only one gets the prize? Run in such a way as to get the prize. 25 Everyone who competes in the games goes into strict training. They do it to get a crown that will not last, but we do it to get a crown that will last forever. 26 Therefore I do not run like someone running aimlessly; I do not fight like a boxer beating the air. 27 No, I strike a blow to my body and make it my slave so that after I have preached to others, I myself will not be disqualified for the prize. (1 Cor. 9:19-27 NIV)
Reflecting and Thinking
The questions Paul has addressed thus far in the book -- division and human allegiances, dependence on human wisdom and power, worldliness, tolerating immorality, lawsuits between Christians, sexual immorality, marital concerns, meat sacrificed to idols -- all have the potential for great conflict within the church. In today's chapter, Paul begins to set forth a principle base to deal with the problems. Problems are best resolved by principles -- agreement on the guidelines and norms of the Christian life.
Paul uses the "freedom principle" to guide his life. His freedom allows him to enslave himself for the accomplishment of God's purposes. His freedom he uses to identify with others, not to draw lines and separations. His freedom opens possibilities for saving as many as possible for the sake of the gospel. Paul's freedom depreciates his rights, increases his responsibilities, demands self-discipline, and leads to strict living. This is a different kind of freedom than the self-focused freedom many seek in our world today. The freedom of a Christian is not a freedom focused on self, but a freedom focused on God's will. This is not a demand for rights but a willingness to do whatever is necessary for the sake of the gospel.
How strange is Paul's attitude in contrast to the general attitude of the world today? When have you seen people willing to give up their rights for the benefit of others? Think of a difficult or conflicted situation, perhaps in the church where you attend. How would the principles of this chapter change the dynamic of the situation? What would happen if both sides were willing to give up rights for the opponents?
Prayer
Dear God, give us an unselfish spirit of love toward others. In the attitude of Jesus, help us learn self-emptying and sacrifice for the well-being of others. Help us focus on others more than on self. Help us be willing to pay any price for the advance of the gospel in our world. May we live disciplined lives so that we and others reach the goal. We pray in Jesus' name, Amen.
---


http://www.bobyoungresources.com/devotionals/07-1cor9_principle1.htm Last updated January 16, 2019