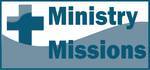 1 Corinthians 7: Another Problem -- Marital Questions
by Bob Young
[permission is given to reprint with credit noted]
Today's Bible Reading: 1 Corinthians 7
Selected Biblical Text
1 Now for the matters you wrote about: "It is good for a man not to have sexual relations with a woman." 2 But since sexual immorality is occurring, each man should have sexual relations with his own wife, and each woman with her own husband. 3 The husband should fulfill his marital duty to his wife, and likewise the wife to her husband. 4 The wife does not have authority over her own body but yields it to her husband. In the same way, the husband does not have authority over his own body but yields it to his wife. 5 Do not deprive each other except perhaps by mutual consent and for a time, so that you may devote yourselves to prayer. Then come together again so that Satan will not tempt you because of your lack of self-control. 6 I say this as a concession, not as a command. 7 I wish that all of you were as I am. But each of you has your own gift from God; one has this gift, another has that. (1 Cor. 7:1-7 NIV)
Reflecting and Thinking
Based on the first verses of today's chapter, we know that Paul had received a letter from the church at Corinth. The letter apparently raised questions related to marriage and marital relationships. These questions Paul addresses in this chapter. The basic principle is clear: God desires our sanctification. God provides marriage because of (to avoid) fornication or sexual immorality. The context of marriage provides married couples a partnership to help one another avoid fornication, fulfilling mutual responsibilities in the context of individual needs both physical and spiritual. Paul's personal preference is singleness, but he writes from (personal) concession, knowing that not all have the gift of singleness.
Paul addresses three groups: unmarried and widows (v. 8), married (v. 10), and the rest (v. 12), setting forth a summarizing principle in verses 17-24. In verses 25-38, he answers a question about virgins, and in verses 39-40, addresses the question of marriage for widows and widowers. Paul's teachings in this chapter are not easy to understand and apply, and many volumes have been written to explain his meaning and intent.
What principles are set forth in today's selected text to govern Christian marriage? (Try to identify at least six.) In what way is singleness a gift? What part of the text shows that the concession of v. 6 is a personal comment by Paul?
Prayer
Dear God, we thank you for your wisdom; we thank you for your plan both for singleness and for marriage. We want to be faithful servants and are grateful that you provide our needs and remove potential obstacles in our spiritual walk with you. Help us understand and apply your will in our lives so that we can faithfully participate in and fulfill your purpose for us. Give us humility in the face of those things that are not easily understood. We pray in Jesus' name, Amen.
---


http://www.bobyoungresources.com/devotionals/07-1cor7_problem-marriage.htm Last updated January 16, 2019