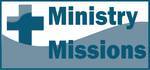 1 Corinthians 6: More Problems -- Legal Conflicts and Immorality
by Bob Young
[permission is given to reprint with credit noted]
Today's Bible Reading: 1 Corinthians 6
Selected Biblical Text
12 "I have the right to do anything," you say -- but not everything is beneficial. "I have the right to do anything" -- but I will not be mastered by anything. 13 You say, "Food for the stomach and the stomach for food, and God will destroy them both." The body, however, is not meant for sexual immorality but for the Lord, and the Lord for the body. 14 By his power God raised the Lord from the dead, and he will raise us also. 15 Do you not know that your bodies are members of Christ himself? Shall I then take the members of Christ and unite them with a prostitute? Never! 16 Do you not know that he who unites himself with a prostitute is one with her in body? For it is said, "The two will become one flesh." 17 But whoever is united with the Lord is one with him in spirit.
18 Flee from sexual immorality. All other sins a person commits are outside the body, but whoever sins sexually, sins against their own body. 19 Do you not know that your bodies are temples of the Holy Spirit, who is in you, whom you have received from God? You are not your own; 20 you were bought at a price. Therefore honor God with your bodies. (1 Cor. 6:12-20 NIV)
Thinking and Reflecting
Two additional problems are addressed in today's chapter: (1) brothers who are taking unresolved legal conflicts before the secular legal courts, and (2) questions of sexual immorality related to (temple?) prostitution. With regard to the first question, Paul says that legal wrangling ("such wickedness") is in the same category as sexual immorality, idolatry, adultery, prostitution, homosexuality, robbery, greed, drunkenness, slander, and cheating. The lawsuits being presented in the governmental courts are a sign of defeat at the hand of Satan. Such disputes should be settled internally.
The second question Paul addresses by calling to mind several principles. Some things that are acceptable are not beneficial. Some things that are acceptable may eventually master us. It is true that the body is temporal and is not eternal, but God nonetheless has a higher purpose for the physical body. The resurrection of the physical body demonstrates continuity with our celestial body (see 1 Corinthians 15). We participate in the body of Christ (the church) with our physical bodies, so that in some sense our bodies are members of Christ. The spiritual purposes of God with regard to our physical bodies demonstrate that sexual immorality is especially heinous because sin is internalized, as opposed to the fact that other sins are outside the body (external). Our bodies are God's temple since his Holy Spirit lives in us. We do not belong to ourselves because we were purchased. Our ultimate obligation is to honor God with our bodies, according to his spiritual purpose.
Christianity has often had a low view of the human body or a dualistic view that separates the body from spiritual concerns. What does Paul say about the importance of our physical bodies? How does the physical body contribute to God's spiritual purposes? Which principles that Paul mentions are most helpful to you? What are some of the ways Christians honor God with their bodies?
Prayer
Father God, help us live holy and pure lives, reflecting your presence and the presence of your Holy Spirit within us. Remind us that we are not our own, in Jesus' name, amen.
---


http://www.bobyoungresources.com/devotionals/07-1cor6_problems-lawsuits-immorality.htm Last updated January 16, 2019