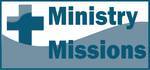 1 Corinthians 4: Healing Divisions with Changed Thinking
by Bob Young
[permission is given to reprint with credit noted]
Today's Bible Reading: 1 Corinthians 4
Selected Biblical Text
14 I am writing this not to shame you but to warn you as my dear children. 15 Even if you had ten thousand guardians in Christ, you do not have many fathers, for in Christ Jesus I became your father through the gospel. 16 Therefore I urge you to imitate me. 17 For this reason I have sent to you Timothy, my son whom I love, who is faithful in the Lord. He will remind you of my way of life in Christ Jesus, which agrees with what I teach everywhere in every church.
18 Some of you have become arrogant, as if I were not coming to you. 19 But I will come to you very soon, if the Lord is willing, and then I will find out not only how these arrogant people are talking, but what power they have. 20 For the kingdom of God is not a matter of talk but of power. 21 What do you prefer? Shall I come to you with a rod of discipline, or shall I come in love and with a gentle spirit? (1 Cor. 4:14-21 NIV)
Reflecting and Thinking
A major factor in the division at Corinth was spiritual immaturity. Simply put, spiritual immaturity is a failure to grow and to develop spiritual thinking and spiritual lifestyles. The foundation of life is our thinking, even as the wise man said that we are what we think (Prov. 23:7). In Matthew 12:34, Jesus said our words come out of our heart (referring to our thinking). The Corinthians did not understand the message, the messengers or ministers, the ministry, and other Christians correctly. Paul treats each of these in the first four chapters. The message appears to be foolishness; Christian ministers are mere servants entrusted with God's work and ministry; the Christian life is not an opportunity to receive benefits but to benefit others.
Therefore, Paul urges, heal the divisions (4:14-21). Be willing to be spent for others, avoid arrogance, walk the talk, and demonstrate God's power in your life and not just in your speech. Paul sets himself forth as an example, hoping they can solve the division problem before he arrives for his next visit.
Based on Paul's teachings in this chapter and today's text, what are the most important things the church can do to deal with the problem of division? What teaching is needed? What attitudes need to be developed?
Prayer
Heavenly Father, help us grow up spiritually so that we might become like Jesus. Guard our hearts and thoughts, our lips and our lives. Help us see our own feeble efforts in the context of God's great plan. Help us not to trust in ourselves and our own efforts and power; help us not to depend on others but on you. Guide us as we seek to model consistent lives that reflect Jesus, we pray in his name, Amen.
---


http://www.bobyoungresources.com/devotionals/07-1cor4_divisions-thinking.htm Last updated January 16, 2019