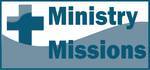 1 Corinthians 3: Divisions Come from Worldliness
by Bob Young
[permission is given to reprint with credit noted]
Today's Bible Reading: 1 Corinthians 3
Selected Biblical Text
1 Brothers and sisters, I could not address you as people who live by the Spirit but as people who are still worldly -- mere infants in Christ. 2 I gave you milk, not solid food, for you were not yet ready for it. Indeed, you are still not ready. 3 You are still worldly. For since there is jealousy and quarreling among you, are you not worldly? Are you not acting like mere humans? 4 For when one says, "I follow Paul," and another, "I follow Apollos," are you not mere human beings? 5 What, after all, is Apollos? And what is Paul? Only servants, through whom you came to believe-as the Lord has assigned to each his task. 6 I planted the seed, Apollos watered it, but God has been making it grow. 7 So neither the one who plants nor the one who waters is anything, but only God, who makes things grow. 8 The one who plants and the one who waters have one purpose, and they will each be rewarded according to their own labor. 9 For we are co-workers in God's service; you are God's field, God's building. (1 Cor. 3:1-9 NIV)
Reflecting and Thinking
Paul identifies the source of the division at Corinth as worldliness and spiritual immaturity. He mentions worldliness as the reason for their lack of growth -- spiritual infancy, failure to live by the Spirit, and attitudes of jealousy and quarreling. A focus on human concerns (acting like mere human beings) works against spirituality and spiritual attitudes. The Corinthians still belonged to the realm of the flesh.
The antidote is to see human beings and human efforts through God's eyes. The human leaders whom the Corinthians are following are not to be exalted -- they are only servants working according to the tasks God gave them. "Success" does not come from human efforts; the results come from God. In addition, this way of looking at things affirms that we are all coworkers together, called to cooperation and not to division.
Do you think it is safe to say that church divisions today come from worldliness? How often have you heard worldliness cited as the source of a church division? (This will be for many a rhetorical question, given that the answer will be "never.") What can you do in your life, thinking, and attitudes to move away from worldliness and to move toward spiritual maturity? Paul goes on in the chapter to describe how others are already building on his foundation. What examples can you think of where others are building on a spiritual foundation you laid? What examples can you think of where you are building on a spiritual foundation laid by others? What can the modern church do to grow in its sense of cooperation as coworkers with God and one another in God's work?
Prayer
Dear God, today we want to think correctly and honestly about how you use us in your work, and not to think of ourselves too highly. We do not want to be men-followers or men-pleasers. We want to develop lives of spiritual maturity and to fulfill the specific roles you have given us as a part of your grand scheme. Together we are your dwelling -- your temple and a place where your Spirit lives. Bind us together with that attitude and spirit; help us avoid selfishness and human-centeredness, we pray in Jesus' name, Amen.
---


http://www.bobyoungresources.com/devotionals/07-1cor3_divisions-and-worldliness.htm Last updated January 16, 2019