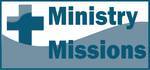 1 Corinthians 2: Spiritual Power from God
by Bob Young
[permission is given to reprint with credit noted]
Today's Bible Reading: 1 Corinthians 2
Selected Biblical Text
1 And so it was with me, brothers and sisters. When I came to you, I did not come with eloquence or human wisdom as I proclaimed to you the testimony about God. 2 For I resolved to know nothing while I was with you except Jesus Christ and him crucified. 3 I came to you in weakness with great fear and trembling. 4 My message and my preaching were not with wise and persuasive words, but with a demonstration of the Spirit's power, 5 so that your faith might not rest on human wisdom, but on God's power. (1 Cor. 2:1-5 NIV)
Reflecting and Thinking
The gospel of God's wisdom is also the gospel of God's power. The message about Jesus Christ and him crucified can be proven to be true, just as a case can be argued in a court room. The word Paul uses (demonstration) does not refer to miraculous signs, although Paul on occasion did miracles. Paul is saying that the message itself is a demonstration of God's spiritual power. The message is both wisdom and power, available to human beings only by God's revelation by his Spirit. This message of spiritual truth is understood by spiritual minds. It matters not what others may think of the message. God's spiritual message is valid, even though the world does not understand and accept it.
A helpful bridge to the next chapter is in the unspoken conclusion: those who do not understand the message are not spiritual but are worldly.
Do you think the modern church is more focused on spiritual power or human power? What evidences can you give to support your answer? What does it mean to you to be spiritual (a word Paul uses several times in this chapter and throughout the book of 1 Corinthians)? How could the church better communicate the simple message of Jesus and his crucifixion? When have you see the church depending on human wisdom? When have you seen the church depending on God's power?
Prayer
Dear God, we confess that we easily get off track, focus our attention on the wrong things and depend on the wrong methods to advance the gospel message in this world. Restore our faith in the simple gospel message, recognizing its internal evidences and proofs, seeing its logic and validity, boldly proclaiming the message of the Spirit even when it is rejected by many in the world. Help us focus on spiritual things so that we might understand and discern spiritual truths. Deliver us from the tendency to focus on the things of the world, we pray in Jesus' name, Amen.
---


http://www.bobyoungresources.com/devotionals/07-1cor2_gospel-power.htm Last updated January 16, 2019