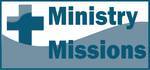 1 Corinthians 1: The Message of God's Wisdom
by Bob Young
[permission is given to reprint with credit noted]
Today's Bible Reading: 1 Corinthians 1
Selected Biblical Text
18 For the message of the cross is foolishness to those who are perishing, but to us who are being saved it is the power of God. 19 For it is written: "I will destroy the wisdom of the wise; the intelligence of the intelligent I will frustrate." 20 Where is the wise person? Where is the teacher of the law? Where is the philosopher of this age? Has not God made foolish the wisdom of the world? 21 For since in the wisdom of God the world through its wisdom did not know him, God was pleased through the foolishness of what was preached to save those who believe. 22 Jews demand signs and Greeks look for wisdom, 23 but we preach Christ crucified: a stumbling block to Jews and foolishness to Gentiles, 24 but to those whom God has called, both Jews and Greeks, Christ the power of God and the wisdom of God. 25 For the foolishness of God is wiser than human wisdom, and the weakness of God is stronger than human strength. (1 Cor. 1:18-25 NIV)
Thinking and Reflecting
Many Bible students know that the church at Corinth was troubled by factions. Beyond the divisions, Paul was also aware of moral and ethical problems and various misunderstandings. The infant church was immature and unspiritual and in need of advice to correct false teachings and to restore healthy relationships within the church.
Paul writes with a clear focus on Jesus Christ, mentioning Jesus Christ eight times in the first nine verses of the book. Division is not solved by focusing on the division. Division is often a symptom of a deeper problem, as was the case at Corinth. The message of the gospel had been misunderstood.
Paul's solution to the problems at Corinth begins with a focus on Jesus as God's wisdom and power. The wisdom of God is often unrecognized and unappreciated by the world. God's wisdom is wiser than the world's wisdom -- in fact, God's foolishness is wiser than human wisdom! The gospel message of the cross appears to be foolishness. When the message of God's wisdom is misunderstood, problems inevitably result. Throughout the book, Paul will provide specific advice about certain problems, but the beginning point is always Jesus. Christ Jesus has become for us wisdom from God -- righteousness, holiness and redemption (1:30).
When have you seen human wisdom fail to accomplish God's purpose and will? Think about your own observations of or experiences with church divisions. How often is it the case that divisions come from failure to understand God's message? One author has suggested that the church is a major factor in the secularization of society. What happens when the church tries to live by human wisdom and standards rather than God's wisdom and standards?
Prayer
Father God, bind us together in your righteousness and holiness. Help us appreciate the disconnection between the message of the cross and the values of the world. Help us not to depend on our own wisdom as we share and live out the gospel. May our focus and boast be only the Lord, in Jesus' name, Amen.
---


http://www.bobyoungresources.com/devotionals/07-1cor1_gospel-wisdom.htm Last updated January 16, 2019