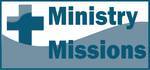 1 Corinthians 16: Care for the Body--the Collection and Greetings
by Bob Young
[permission is given to reprint with credit noted]
Reading: 1 Corinthians 16
Text
1 Now about the collection for the Lord's people: Do what I told the Galatian churches to do. 2 On the first day of every week, each one of you should set aside a sum of money in keeping with your income, saving it up, so that when I come no collections will have to be made. 3 Then, when I arrive, I will give letters of introduction to the men you approve and send them with your gift to Jerusalem. 4 If it seems advisable for me to go also, they will accompany me. (1 Cor. 16:1-4 NIV)
Reflecting and Thinking
The final chapter of 1 Corinthians contains today's text concerning the collection for the poor saints of Judea (also described in 2 Corinthians 8-9), and various personal references and greetings from Paul to members of the church community in Corinth. Both of these sections indicate the level of care that characterized the first century church.
Paul's concern for the church in every place is again evident in our text--the church has an obligation to care for itself, not only locally but globally. This provides today's church the foundation for national and international benevolence. This provides the foundation for global efforts in missions.
Paul is planning another trip to Corinth and will receive on that visit the gifts collected. He suggests a weekly contribution so that it will not be necessary to have multiple spur-of-the-moment collections upon his arrival. Some have mistakenly applied these words to Jesus' coming, but the context clearly references Paul's arrival.
What are some of the ways the church today cares for special needs internally or for special needs in other places? What would you tell someone who asked about the necessity of weekly giving when they receive a monthly paycheck? Which, if any, of the applications of this text are valid when applied to the church treasury and the weekly collection practices of the church today?
Prayer
Dear God, help us be more like you as we learn generosity by sharing the resources you have given us and by helping others in need. Help us learn unselfishness. Help us appreciate the sacrifice Jesus made as he demonstrated his love for us in his death on the cross. May we imitate him in our generosity and spirit of sacrifice for the benefit of others, in His name, Amen.
---


http://www.bobyoungresources.com/devotionals/07-1cor16_body-caring.htm Last updated October 21, 2011