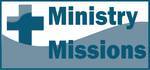 1 Corinthians 15: The Gospel and the Resurrection
by Bob Young
[permission is given to reprint with credit noted]
Today's Bible Reading: 1 Corinthians 15
Selected Biblical Text
1 Now, brothers and sisters, I want to remind you of the gospel I preached to you, which you received and on which you have taken your stand. 2 By this gospel you are saved, if you hold firmly to the word I preached to you. Otherwise, you have believed in vain. 3 For what I received I passed on to you as of first importance: that Christ died for our sins according to the Scriptures, 4 that he was buried, that he was raised on the third day according to the Scriptures....
12 But if it is preached that Christ has been raised from the dead, how can some of you say that there is no resurrection of the dead? 13 If there is no resurrection of the dead, then not even Christ has been raised. 14 And if Christ has not been raised, our preaching is useless and so is your faith. (1 Cor. 15:1-4, 12-14 NIV)
Reflecting and Thinking
The last major problem Paul addresses in the book of First Corinthians is a misunderstanding of the gospel, especially as it relates to the resurrection. Jesus' resurrection is an integral part of the gospel. To deny the possibility of resurrection is to deny Jesus' resurrection and to deny the validity of the gospel. Jesus' resurrection is the firstfruits (promise) of our own resurrection.
For Paul, the certainty of Jesus' resurrection was undeniable. That resurrection is a possibility is evidenced by those who practice baptism for the dead. (Paul does not condone this practice; he merely says that the practice supports the concept of resurrection.) Jesus' conquest of every authority and power, including death, is the foundation of his victory and reign.
Questions about the nature of the resurrection body do not deny the possibility of resurrection. Our inability to understand the "how" of resurrection does not deny the resurrection. Resurrection is essential to eternal hope, because the kingdom of God is not a flesh and blood kingdom but an imperishable kingdom. In resurrection, mortality gives way to immortality and death becomes once and for all powerless. That is indeed Good News!
Given that Paul identifies Jesus' resurrection as an essential and crowning part of the gospel, how often should the church teach and preach about resurrection? How well do you think the average church member understands resurrection or the teachings of 1 Corinthians 15? Many believe that the early church observed and remembered the resurrection of Jesus in the Lord's Supper every Sunday. Given the importance of the resurrection, why are many churches today hesitant to remember the gospel (death, burial and resurrection of Jesus) weekly? How important is the resurrection in your faith in Jesus? Reflect on this statement from Christian evidences: "the resurrection is THE primary evidence that Jesus is the Son of God." How can we make the resurrection more important to the contemporary church?
Prayer
Dear God, thank you for your promise that the end of this physical life is not the end. Thank you for the confidence you have given us through Jesus' resurrection. Help us appreciate the gospel, help us imitate Jesus in our own death to sin, burial in baptism, and resurrected lives. We pray in Jesus' name, Amen.
---


http://www.bobyoungresources.com/devotionals/07-1cor15_gospel-resurrection.htm Last updated January 16, 2019