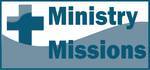 1 Corinthians 11: Recognizing the Body -- Worship and the Supper
by Bob Young
[permission is given to reprint with credit noted]
Today's Bible Reading: 1 Corinthians 11
Selected Biblical Text
23 For I received from the Lord what I also passed on to you: The Lord Jesus, on the night he was betrayed, took bread, 24 and when he had given thanks, he broke it and said, "This is my body, which is for you; do this in remembrance of me." 25 In the same way, after supper he took the cup, saying, "This cup is the new covenant in my blood; do this, whenever you drink it, in remembrance of me." 26 For whenever you eat this bread and drink this cup, you proclaim the Lord's death until he comes. 27 So then, whoever eats the bread or drinks the cup of the Lord in an unworthy manner will be guilty of sinning against the body and blood of the Lord. 28 Everyone ought to examine themselves before they eat of the bread and drink from the cup. 29 For those who eat and drink without discerning the body of Christ eat and drink judgment on themselves. (1 Cor. 11:23-29 NIV)
Reflecting and Thinking
The Corinthian church also struggled with questions related to worship: what is proper, how does one dress, questions of style and fashion and personal grooming customs, sharing the Lord's Supper, and the use of spiritual gifts in worship.
Today's selected text focuses on how some abuses surrounding the Lord's Supper reflected the division at Corinth. Some (richer?) Christians were apparently arriving early and partaking of the Supper and the love feast as part of a limited group of believers. The focus was more on the fellowship meal than on the Supper, perhaps hurrying through the latter in order to eat the former before the poorer members arrived. Paul says that such an attitude demeans and even negates the Lord's Supper. The meaning of the Supper is not only vertical -- it is also horizontal. The remembrance of the Supper demands recognition of the body of the Lord -- most likely referring to both the physical body and the spiritual body the church. The Supper reminds us that the body is many members, and that all are needy at the foot of the cross. Therefore, Paul says we are to wait for one another and participate together.
Does the observance of the Lord's Supper in the contemporary church fail to bind the spiritual body together? How could this part of the worship assembly help the church recognize and celebrate its unity? In what ways is the usual method of celebration of the Supper exclusive? How could the Supper be more inclusive? Should it be? How could the Supper be less individual-focused and more fellowship-focused? On a scale of 1 to 10, how much like or unlike the Lord's Supper in the first century church is the observance in most churches today?
Prayer
Dear Father God, we want our shared worship to glorify you and honor you and your Son, Jesus Christ. We do not intend to call attention to ourselves; forgive us when we do. In our heart of hearts, we want to be bound more closely together as the body of Christ going forth as your presence into this world. Help us learn acceptance and forgiveness around the Table, as you have forgiven us. Help us see our neediness and frailty, and help us appreciate the forgiveness you have extended as you unite us in the body of Christ on earth. We pray in Jesus' name, Amen.
---


http://www.bobyoungresources.com/devotionals/07-1cor11_body-worship.htm Last updated January 16, 2019