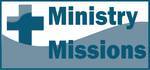 Romans 9: God's Sovereign Righteousness -- Children of the Promise
by Bob Young
[permission is given to reprint with credit noted]
Today's Bible Reading: Romans 9
Selected Biblical Text
I am speaking the truth in Christ -- I am not lying; my conscience bears me witness in the Holy Spirit, that I have great sorrow and unceasing anguish in my heart. I could wish that I myself were accursed and cut off from Christ for the sake of my brothers, my kinsmen according to the flesh. They are Israelites, and to them belong the adoption, the glory, the covenants, the giving of the law, the worship, and the promises. To them belong the patriarchs, and from their race, according to the flesh, is the Christ who is God over all, blessed forever. Amen. But it is not as though the word of God has failed. For not all who are descended from Israel belong to Israel, and not all are children of Abraham because they are his offspring, but "Through Isaac shall your offspring be named." This means that it is not the children of the flesh who are the children of God, but the children of the promise are counted as offspring. (Romans 9:1-8 ESV)
Reflecting and Thinking
Some outlines of Romans suggest that the topic changes in Romans 9-11, but this section can also understood as an amplification of Paul's treatise on salvation and righteousness (Chapters 1-8). Paul expands his explanation of how God's righteousness will be applied to Israel (3:25-26), demonstrating the justice of God's dealings with Israel.
God has rejected Israel, and rightly so. God made a sovereign choice when he selected Israel (9:1-5). God treated Israel as his children, based on his promise to Abraham and his eternal purpose (vv. 6-13), not because of anything they had done. The question of God's foreknowledge or predestination is not only a New Testament concern -- here the question is raised concerning Pharaoh (vv. 14-18) and is eventually extended to Israel. Was God unjust to elect Jacob over Esau? Has God failed Israel?
God's intent in Israel was to reveal himself in order to reach all whom he prepared for glory and called, not only in physical Israel but in spiritual Israel, including Gentiles (vv. 19-29). Israel's lack of faith and dependence on law and works have excluded them. The Gentiles have found faith and righteousness even though they were not seeking it (vv. 30-33).
[As we will see in the chapters that follow, these are generalizations. Not all physical Israel is excluded and not all Gentiles are included.]
What advantages did Israel have? Why did Israel find it so hard to seek God through the faith of Abraham, choosing instead to depend on righteousness by the law and by works? Based on this chapter, how would you explain that God was not unjust in choosing Isaac over Ishmael, or in choosing Jacob over Esau, or in rejecting Pharaoh?
Deeper study: What does v. 30 say about whether we by faith seek God or merely seek salvation (righteousness)?
Prayer
Dear God, we stand in awe of how far you will go to accomplish your will, raising up and using human beings according to their desires and your purposes, being gracious to all so that your wrath might be seen and your righteousness might come to those you call. We pray in Jesus' name, Amen.
---


http://www.bobyoungresources.com/devotionals/06-rom9_gods-sovereign-righteousness.htm Last updated January 16, 2019