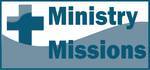 Romans 8: Living According to the Spirit
by Bob Young
[permission is given to reprint with credit noted]
Today's Bible Reading: Romans 8
Selected Biblical Text
There is therefore now no condemnation for those who are in Christ Jesus. For the law of the Spirit of life has set you free in Christ Jesus from the law of sin and death. For God has done what the law, weakened by the flesh, could not do. By sending his own Son in the likeness of sinful flesh and for sin, he condemned sin in the flesh, in order that the righteous requirement of the law might be fulfilled in us, who walk not according to the flesh but according to the Spirit.
For those who live according to the flesh set their minds on the things of the flesh, but those who live according to the Spirit set their minds on the things of the Spirit. For to set the mind on the flesh is death, but to set the mind on the Spirit is life and peace. For the mind that is set on the flesh is hostile to God, for it does not submit to God's law; indeed, it cannot. Those who are in the flesh cannot please God. You, however, are not in the flesh but in the Spirit, if in fact the Spirit of God dwells in you. Anyone who does not have the Spirit of Christ does not belong to him. But if Christ is in you, although the body is dead because of sin, the Spirit is life because of righteousness. If the Spirit of him who raised Jesus from the dead dwells in you, he who raised Christ Jesus from the dead will also give life to your mortal bodies through his Spirit who dwells in you. (Romans 8:1-11 ESV)
Reflecting and Thinking
The word "now" shines in 8:1 like a beacon. Whatever may be the case in the previous verses, those in Christ Jesus have escaped condemnation because they have been freed from the law of sin and death (the Old Testament law, see 8:3) through the sin offering of Jesus. This sacrifice meets the righteous requirements of the law for those who live in the Spirit. If the primary application for Paul is to Jews who have been converted to Christ (read 7:1-6), the principle extends to all who are rescued by Christ's death.
The contrast and the options are made clear -- life according to human fleshly desires or life according to the Spirit. In Christ, it is possible to live according to the Spirit and to be controlled by the Spirit living in us rather than by the flesh (8:9). By the way, what might this chapter say about the application of Chapter 7 to Christians? In what way does Chapter 8 serve as commentary on Chapter 7?
How does life through the Spirit impact our lives? What does the presence of the Spirit say about our relationship to God? What does this confidence say about the future, even in light of present sufferings, persecution, and weakness? How does the experience of Jesus shed light on our experience?
In depth: can you find five convictions, five affirmations, and five questions in 8:28-34? How do these provide the foundation for the great affirmation of 8:37-39?
Prayer
Dear God, we thank you again today for the deliverance and conquest you provided in Jesus. We are grateful to be freed from sin's grasp and to know your presence in our difficulties. We appreciate the assurance that you are working for good in all things, in Jesus' name, Amen.
---


http://www.bobyoungresources.com/devotionals/06-rom8_living-according-to-the-spirit.htm Last updated January 16, 2019