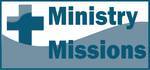 Romans 6: Baptism -- A Clean Break with Slavery to Sin
by Bob Young
[permission is given to reprint with credit noted]
Today's Bible Reading: Romans 6
Selected Biblical Text
What shall we say then? Are we to continue in sin that grace may abound? By no means! How can we who died to sin still live in it? Do you not know that all of us who have been baptized into Christ Jesus were baptized into his death? We were buried therefore with him by baptism into death, in order that, just as Christ was raised from the dead by the glory of the Father, we too might walk in newness of life. For if we have been united with him in a death like his, we shall certainly be united with him in a resurrection like his. We know that our old self was crucified with him in order that the body of sin might be brought to nothing, so that we would no longer be enslaved to sin. For one who has died has been set free from sin.
Now if we have died with Christ, we believe that we will also live with him. We know that Christ, being raised from the dead, will never die again; death no longer has dominion over him. For the death he died he died to sin, once for all, but the life he lives he lives to God. So you also must consider yourselves dead to sin and alive to God in Christ Jesus. Let not sin therefore reign in your mortal body, to make you obey its passions. Do not present your members to sin as instruments for unrighteousness, but present yourselves to God as those who have been brought from death to life, and your members to God as instruments for righteousness. For sin will have no dominion over you, since you are not under law but under grace.
What then? Are we to sin because we are not under law but under grace? By no means! (Romans 6:1-15 ESV)
Thinking and Reflecting
The parenthetical construction is easy to miss -- v. 1 and v. 15 are parallel. Or perhaps Paul uses the parallel verses to introduce two separate paragraphs. Regardless, this chapter is a single argument. Having been initiated into a life of grace by baptism, it is unthinkable for Paul that anyone would want to revert to the old nature instead of celebrating newness of life, that anyone would want death instead of life, slavery instead of freedom.
Some have argued that the death of the old person occurs prior to baptism, but that is highly unlike when one considers that we bury dead people. In the context it seems better to understand Paul as saying that our death to sin occurs in our baptism and that newness of life results from our baptism, not before (vv. 1-4). Our participation in Christ's death through baptism is the basis of our certainty of participating with him in resurrection.
The argument of vv. 8-14 is complex but the conclusion is clear. Only grace can free us from the mastery of sin -- law cannot. Law demands wages, but free gifts (v. 23) are freely given and freely received, even though the result is commitment (Paul uses the word "slavery") to God (v. 22). Paul apologizes for such a strong and imperfect illustration (v. 19). The process set in motion by the free gift (grace) freely given and freely received results in slavery to God, holiness, and eternal life.
How many times does Paul refer to death (verb or noun) in this chapter? How does your understanding of this chapter change when you understand the overall topic or theme to be death?
Prayer
Father God, thank you for freeing us from the death that sin brings. Thank you for the free gift of eternal life, in Jesus' name we again say "thank you," Amen.
---


http://www.bobyoungresources.com/devotionals/06-rom6_baptism.htm Last updated January 16, 2019