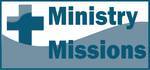 Romans 4: The Promise by Faith
by Bob Young
[permission is given to reprint with credit noted]
Today's Bible Reading: Romans 4
Selected Biblical Text
How blessed is the person whose sins the Lord will never charge against him!"
Now does this blessedness come to the circumcised alone, or also to the uncircumcised? For we say, "Abraham's faith was credited to him as righteousness." Under what circumstances was it credited? Was he circumcised or uncircumcised? He had not yet been circumcised, but was uncircumcised. Afterward he received the mark of circumcision as a seal of the righteousness that he had by faith while he was still uncircumcised. Therefore, he is the ancestor of all who believe while uncircumcised, in order that righteousness may be credited to them. He is also the ancestor of the circumcised-those who are not only circumcised, but who also walk in the footsteps of the faith that our father Abraham had before he was circumcised. For the promise that he would inherit the world did not come to Abraham or to his descendants through the Law, but through the righteousness produced by faith. For if those who were given the Law are the heirs, then faith is useless and the promise is worthless, for the Law produces wrath. Now where there is no Law, neither can there be any violation of it. Therefore, the promise is based on faith, so that it may be a matter of grace and may be guaranteed for all of Abraham's descendants-not only for those who were given the Law, but also for those who share the faith of Abraham, who is the father of us all. (Romans 4:8-16 ISV)
Reflecting and Thinking
A great contribution of Paul in Romans is his explanation of the primacy of the promise and how it is that the promise precedes and overrides the (temporary) law. The law does did not negate the promise; the law is part of God's plan to make the promise available to people who could never deserve God's grace. God does this by declaring the unrighteous to be righteous. This is no flippant or capricious declaration. It is based on God's work in the gospel (3:20-31) and the faithful response of those who participate in the faith of Jesus (3:26), those who share the faith of Abraham.
Promise does not undo the necessity of response--promise produces response. The promise, delivered before the law and apart from the law, is an exhibition of grace extended to all of Abraham's spiritual descendants, that is, to all who share faith.
What is God's promise to us? How do we participate in God's promise to Abraham? Consider the implications of this statement: grace extends a blessing that can never be deserved or earned. How does this chapter support this statement? Why do some Christians try to earn God's grace? Why do some think grace implies universalism? Why do some believe that grace cannot be received conditionally? Try to describe these biblical truths in biblical terms or words.
Prayer
Heavenly Father, we praise you this day for your wisdom. We marvel that your love extended grace to the human race when all were sinners and none deserved it. Help us appreciate and live in the grace of the promise. Increase our faith, in the name of the Christ, Amen.
---


http://www.bobyoungresources.com/devotionals/06-rom4_faith.htm Last updated November 28, 2017