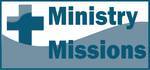 Romans 3: From Faith to Faith -- From Jesus' Faithfulness to Our Faith
by Bob Young
[permission is given to reprint with credit noted]
Today's Bible Reading: Romans 3
Selected Biblical Text
But now the righteousness of God has been manifested apart from the law, although the Law and the Prophets bear witness to it?the righteousness of God through faith in Jesus Christ for all who believe. For there is no distinction: for all have sinned and fall short of the glory of God, and are justified by his grace as a gift, through the redemption that is in Christ Jesus, whom God put forward as a propitiation by his blood, to be received by faith. This was to show God's righteousness, because in his divine forbearance he had passed over former sins. It was to show his righteousness at the present time, so that he might be just and the justifier of the one who has faith in Jesus. (Romans 3:21-26 ESV)
Reflecting and Thinking
After Paul describes the presence of evil in the lives of both unreligious and religious people, he begins his description of God's righteousness -- attested to and anticipated by the law but now revealed apart from the law, through the faithfulness of Jesus unto those who imitate Jesus' faith. This is the concept toward which Paul was pointing in Chapter 1 when he spoke of the gospel as the revelation of God's righteousness "from faith to faith."
Paul affirms the presence of sin in every life, demonstrating that all are in need of salvation. The modern reader may hear religious jargon in Paul's words, but he is using familiar first-century illustrations from the legal system (justified), the slave system (redeemed), and the religious system (atoned) to describe what God has done through Jesus. God's redeeming work accomplished through the atoning blood of Jesus demonstrates God's righteousness -- his commitment to deal with all sins in a way that is consistent with his gracious patience. Justification (righteousness) is God's gift and action in the lives of those who have the faith of Jesus. Abraham will provide a clear example -- but that's the story of the next chapter.
In what way did Jesus have "faith" toward God? What does it mean for us to participate in or imitate the "faith of Jesus?" Summarize the contrast Paul is making between law and gospel, between God's wrath and God's justification.
Prayer
Dear God, we want to be people of faith. We want to do more than pay lip service to the truths of your word. We want to live by faith. We want to experience changed lives and genuine freedom from sin. We want to walk in fellowship with you and to experience that fellowship personally. We are grateful for what you have done from us in Jesus, and for the privilege of approaching your throne in prayer through his name, Amen.
---


http://www.bobyoungresources.com/devotionals/06-rom3_righteousness.htm Last updated January 16, 2019