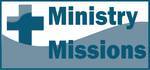 Romans 2: Repenting Because God is Good
by Bob Young
[permission is given to reprint with credit noted]
Reading: Romans 2
Text
Or are you unaware of his rich kindness, forbearance, and patience, that it is God's kindness that is leading you to repent? But because of your stubborn and unrepentant heart you are reserving wrath for yourself on the day of wrath, when God's righteous judgment will be revealed. For he will repay everyone according to what that person has done: eternal life to those who strive for glory, honor, and immortality by patiently doing good; but wrath and fury for those who in their selfish pride refuse to believe the truth and practice wickedness instead. There will be suffering and anguish for every human being who practices doing evil, for Jews first and for Greeks as well. But there will be glory, honor, and peace for everyone who practices doing good, initially for Jews but also for Greeks as well, because God does not show partiality. For all who have sinned apart from the Law will also perish apart from the Law, and all who have sinned under the Law will be judged by the Law. For it is not merely those who hear the Law who are righteous in God's sight. No, it is those who follow the Law, who will be justified. For whenever gentiles, who do not possess the Law, do instinctively what the Law requires, they are a law to themselves, even though they do not have the Law. They show that what the Law requires is written in their hearts, a fact to which their own consciences testify, and their thoughts will either accuse or excuse them on that day when God, through Jesus the Messiah, will judge people's secrets according to my gospel. (Romans 2:4-16 ISV)
Reflecting and Thinking
Good News indeed is that God's gracious mercy and kindness can lead me to repentance. Why would I subject myself to God's wrath when rescue is possible? The law does not bring righteousness; the gospel brings righteousness. Even when I try to do what is right according to the best of my awareness, my conscience still accuses me in my inadequacy and inability to follow through on what I know to do.
Some have seen in this text the salvation of those outside of Christ. We must be careful lest we miss the meaning of the illustration. Even those who instinctively meet the requirements of the law are at times accused by their thoughts and consciences. No one can live righteously enough to live by law; all are in need of the gospel. Righteousness will never come by law; righteousness in God's sight requires more than law.
How often are you inclined to try to live by perfect legal obedience rather than by God's gracious righteousness in the gospel? Why do people seek gospel AND law? How does the gospel exclude law? How does law exclude the gospel? Can people who are a law to themselves live good enough lives to never be accused by God? Explain the meaning of this text in your own words.
Prayer
Dear God, help us to be careful, diligent students of your word. Help us to see afresh and to escape our preconceived ideas. Thank you for showing us your mercy in Christ. May we be motivated to repentance and changed lives today and every day, in Jesus' name, Amen.
---


http://www.bobyoungresources.com/devotionals/06-rom2_repentance.htm Last updated July 27, 2011