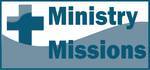 Romans 1: I Am Obligated, Eager, and Unashamed
by Bob Young
[permission is given to reprint with credit noted]
Today's Bible Reading: Romans 1
Selected Biblical Text
I am under obligation both to Greeks and to barbarians, both to the wise and to the foolish. So I am eager to preach the gospel to you also who are in Rome. For I am not ashamed of the gospel, for it is the power of God for salvation to everyone who believes, to the Jew first and also to the Greek. For in it the righteousness of God is revealed from faith for faith, as it is written, "The righteous shall live by faith." For the wrath of God is revealed from heaven against all ungodliness and unrighteousness of men, who by their unrighteousness suppress the truth.(Romans 1:14-18 ESV)
Thinking and Reflecting
The book of Romans is Paul's great salvation treatise. His description of Jesus in 1:1-6 is incredibly complete given its brevity. Paul's letters were personal and occasional (intended for a specific group of readers at a specific time for a specific situation). They contain both teaching (doctrine) and applications.
In today's text Paul makes three personal affirmations: I am debtor (obligated), I am eager (ready) to preach, I am not ashamed of the gospel. These affirmations are true for Paul because of what God had revealed to him. In the gospel God's righteousness is revealed, but God's wrath against sin is also visible. God's rescue and God's righteousness indignation are Paul's motivation. Paul will return to the theme of the revelation of God's righteousness in 3:20, but first comes a lengthy section concerning God's wrath. An awareness of God's wrath provides motivation for the Christian. Some want to gloss over the message of God's wrath but Paul sets it forth plainly (the bad news) in order to show how good the good news of the gospel is.
The picture of evil painted in the last half of the first chapter is not pretty. Evil enters when God is not recognized. God can be seen, but some do not see him because they do not want to see him.
How does your attitude compare with Paul's? Do you feel obligated to share the gospel, eager or ready to share the gospel, unashamed of the gospel? Are you more motivated by God's wrath or God's righteousness? In your observation, what are the best motivations to encourage those in the world to consider the message of Jesus?
Prayer
Our Heavenly Father, we ask you to work in our hearts today. We want to see and understand more about Jesus, we want to find in the message of Jesus motivation for sharing the gospel, and we want to understand more fully the righteousness you attribute to those who imitate the faith of Jesus in faithful living. Help us see evil for the repulsive reality that it is. Instill in us a greater desire to turn from evil and to walk in faithful obedience to the truth so that we might know your righteousness, In Jesus' name and by his power I ask it. Amen.
---


http://www.bobyoungresources.com/devotionals/06-rom1_gospel.htm Last updated January 16, 2019