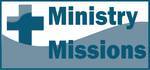 Romans 16: Strengthened and Obedient in the Faith
by Bob Young
[permission is given to reprint with credit noted]
Today's Bible Reading: Romans 16
Selected Biblical Text
Now to him who is able to strengthen you according to my gospel and the preaching of Jesus Christ, according to the revelation of the mystery that was kept secret for long ages but has now been disclosed and through the prophetic writings has been made known to all nations, according to the command of the eternal God, to bring about the obedience of faith -- to the only wise God be glory forevermore through Jesus Christ! Amen. (Romans 16:25-27 ESV)
Reflecting and Thinking
Perhaps you already know that Chapter 16 is largely a collection of personal greetings with which Paul closes the book of Romans. The presence of personal greetings is not unusual; other writings of Paul have similar lists. What is unusual in the book of Romans is that the list is so long, especially in view of the fact that Paul had never visited Rome.
Today's text serves as a doxology and conclusion to the entire book. The obedience of faith of 1:5 is reflected in 16:26. The focus is the gospel; the message is Jesus Christ. The purpose of God has not changed -- and that purpose is now made clear. The gospel is to be made known to all nations so that all might be obedient by faith. God's plan is bigger than any person or group of people.
An interesting exercise is to think about how today's text relates to the message of the book. Several of the themes in the three verses of our selected text are echoes of ideas presented throughout the book of Romans. How many connections can you identify?
Prayer
Dear God, we pray that we might understand Romans so that you really rule and reign in our lives. We want to understand and know your way and will, so that we might be full participants in your purpose, experiencing deliverance from sin and new life in Christ. Give us wisdom and understanding, we pray in Jesus' name, Amen.
---


http://www.bobyoungresources.com/devotionals/06-rom16_obedience-of-faith.htm Last updated January 16, 2019