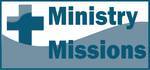 Romans 15: Living in Harmony with One Another
by Bob Young
[permission is given to reprint with credit noted]
Today's Bible Reading: Romans 15
Selected Biblical Text
We who are strong have an obligation to bear with the failings of the weak, and not to please ourselves. Let each of us please his neighbor for his good, to build him up. For Christ did not please himself, but as it is written, "The reproaches of those who reproached you fell on me." For whatever was written in former days was written for our instruction, that through endurance and through the encouragement of the Scriptures we might have hope. May the God of endurance and encouragement grant you to live in such harmony with one another, in accord with Christ Jesus, that together you may with one voice glorify the God and Father of our Lord Jesus Christ. Therefore welcome one another as Christ has welcomed you, for the glory of God. (Romans 15:1-7 ESV)
Reflecting and Thinking
Romans 12-15 has three major sections: transformed living (12-13), living by faith in the midst of differing ideas (14-15:13), and Paul's desire to build on the strong faith of the church in Rome to advance his ministry to the Gentiles (15:14-33).
The short reading today continues the discussion from Romans 14. Focusing on 15:1-7 leaves the important section of 15:14-33 untouched. That demonstrates one of the challenges of writing daily devotional thoughts that are designed to cover entire chapters. What does one do when a chapter contains two distinctly different themes? How does one write briefly but completely? Compromises must be made, and today's compromise excludes an important part of this chapter. I encourage you to read and study it on your own.
Today's text explains more fully the conclusions that should be drawn from Paul's teachings in Chapter 14. All members of the body are obligated to the others (we belong to one another, 12:5), but the strong (with more liberated consciences) have a special obligation to the weak (with restricted consciences). Christ is our example. The Old Testament provides ample examples. Living in harmony brings praise and glory to God. The key teaching is that we should accept one another as Christ has accepted us in our imperfections and frailties.
How hard is it for the contemporary church to live out the teachings of Romans 14-15? A quote: "Churches split over personalities and call it doctrine." Do you agree or disagree? If the "faith" of brothers in Christ does not always agree, what should we conclude?
In depth: To what extent do you think the matters of Chapters 14-15 deal with Jewish-Gentile differences, based on the doctrinal sections (chapters 1-11), the illustrations of chapter 14, and the quotations in 15:9-12?
Prayer
Dear God, bind us together in the body of Christ in fresh and affirming ways, so that we will demonstrate and declare your glory. Give us a spirit that builds unity. Give us a commitment to one another and to you that is bigger than our own personal preferences -- so that we do not seek to please ourselves. Give us the joy, peace, trust, hope, and power for which Paul prays, in Jesus' name, Amen.
---


http://www.bobyoungresources.com/devotionals/06-rom15_living-in-harmony.htm Last updated January 16, 2019