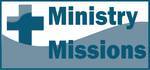 Romans 13: Put on the Lord Jesus Christ
by Bob Young
[permission is given to reprint with credit noted]
Today's Bible Reading: Romans 13
Selected Biblical Text
Besides this you know the time, that the hour has come for you to wake from sleep. For salvation is nearer to us now than when we first believed. The night is far gone; the day is at hand. So then let us cast off the works of darkness and put on the armor of light. Let us walk properly as in the daytime, not in orgies and drunkenness, not in sexual immorality and sensuality, not in quarreling and jealousy. But put on the Lord Jesus Christ, and make no provision for the flesh, to gratify its desires. (Romans 13:11-14 ESV)
Reflecting and Thinking
Romans 13 is closely connected with Romans 12 -- it is both a continuation and a conclusion. The way we live out our transformed lives in sacrificial living includes both our life with one another and our life in the world. Today's selected text provides a fitting capstone. The challenges are great; let us live in newness; let us live out the presence of God's Spirit and the law of life in Christ rather than returning to the law that appeals to the flesh.
[Note: the "putting on" of the Lord Jesus Christ in this context is different from the "putting on" in Gal. 3:27 where the reference is to baptism, even though the same Greek word is used.]
Looking Ahead. In Chapters 14-15, Paul will turn to a more detailed consideration of how we should behave when the faith we share causes conflicts.
Why are our relationships to governments, authorities, and neighbors important in our life of righteousness? How is today's selected text a summary of Chapters 12-13? Explain some of the possible applications of the admonition to "put on the Lord Jesus Christ" in this context?
Prayer
Dear God, help us live consistently in every part of our lives. Help us demonstrate genuine love in our social responsibilities. Protect us from evil and the deeds of darkness. Focus our hearts on your desires. In Jesus' name, Amen.
---


http://www.bobyoungresources.com/devotionals/06-rom13_put-on-christ.htm Last updated January 16, 2019