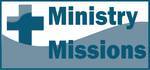 Romans 12: Discerning God's Will--Members Together
by Bob Young
[permission is given to reprint with credit noted]
Reading: Romans 12
Text
I appeal to you therefore, brothers, by the mercies of God, to present your bodies as a living sacrifice, holy and acceptable to God, which is your spiritual worship. Do not be conformed to this world, but be transformed by the renewal of your mind, that by testing you may discern what is the will of God, what is good and acceptable and perfect. For by the grace given to me I say to everyone among you not to think of himself more highly than he ought to think, but to think with sober judgment, each according to the measure of faith that God has assigned. For as in one body we have many members, and the members do not all have the same function, so we, though many, are one body in Christ, and individually members one of another. (Romans 12:1-5)
Reflecting and Thinking
Many of Paul's letters have two major sections: doctrinal and practical. In this chapter, we turn to the practical applications of life in God's righteousness. God's mercy not only calls us to repentance, it call us to life lived as a worshipful sacrifice presented to God, evidenced by transformed lives, renewed thinking, and restored relationships. Life in the body allows us to live out God's gracious gifts in fresh ways.
The picture Paul paints beginning in 12:3, and continuing into chapter 13, wonderfully portrays the potential and power of an awareness of God's righteousness, not an earned righteousness, but the free gift from faith to faith (by the faith of Christ to all who believe).
The NIV says in 12:5 that we (members of the body, the church) belong to one another. Explore in you meditation and prayer some of the applications of this principle-what does it mean that other Christians belong to me and that I belong to other Christians?
In depth: In verses 9-18, Paul gives a list of short imperatives. Which of these is the most difficult for you? Which ones are easiest?
Prayer
Dear God, help us live out the reality of our transformed lives as we renew our minds according to your will and the Spirit's presence. Bind us together and use us to your glory. Thank you for showing us more clearly the righteousness you declare for us, that we might stand justified in your sight by faith. We pray in Jesus' name, Amen.
---


http://www.bobyoungresources.com/devotionals/06-rom12_gods-will.htm Last updated July 27, 2011