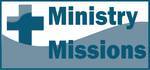 Romans 11: Israel Saved through the Deliverer from Zion
by Bob Young
[permission is given to reprint with credit noted]
Reading: Romans 11
Text
And in this way all Israel will be saved, as it is written, "The Deliverer will come from Zion, he will banish ungodliness from Jacob; and this will be my covenant with them when I take away their sins." As regards the gospel, they are enemies of God for your sake. But as regards election, they are beloved for the sake of their forefathers. For the gifts and the calling of God are irrevocable. For just as you were at one time disobedient to God but now have received mercy because of their disobedience, so they too have now been disobedient in order that by the mercy shown to you they also may now receive mercy. For God has consigned all to disobedience, that he may have mercy on all. Oh, the depth of the riches and wisdom and knowledge of God! How unsearchable are his judgments and how inscrutable his ways! "For who has known the mind of the Lord, or who has been his counselor?" "Or who has given a gift to him that he might be repaid?" For from him and through him and to him are all things. To him be glory forever. Amen. (Romans 11:26-36 ESV)
Reflecting and Thinking
As we come to the last chapter in this little subsection of Romans, the good news comes clearly into view. God's plan is that all might be declared righteous through the faith of Christ. God has been perfectly righteous (just) in his sovereignty as he has worked in Israel's history to accomplish his purpose. God was just in his rejection of Israel; Paul lists the causes of that rejection. Good News! The rejection is not total and is not final. This is seen in three truths: there is a remnant (vv. 1-10), the temporary rejection allowed new branches to be grafted in (vv. 11-24), God's ultimate purpose will be accomplished in the work of the deliverer from Zion who will take away sins and make righteousness reality (vv. 25-32).
What other response is possible except wonderful words of praise and glory?
If Paul's point in chapters 9-11 is that some of Israel has always been excluded based on their own choices (and there are plenty of OT examples in addition to those included in these chapters), how does one conclude that the teaching is now that all of Israel will be included? In studying these chapters, consider that God's plan is righteousness by faith, extended only to those who believe.
In depth: If you have time, reread chapters 9-11. Try to put the message of these three chapters in your own words.
Prayer
Dear God, thank you that you can work in our lives when we are weak and wrong. Thank you that you use your grace and glory to reveal your wrath and also to reveal your righteousness, thus calling us to repentance by your goodness and mercy. Thank you for the amazing wisdom of your plan in our lives. May we learn your ways and your work, we pray in Jesus' name, Amen.
---


http://www.bobyoungresources.com/devotionals/06-rom11_deliverer-from-zion.htm Last updated July 27, 2011