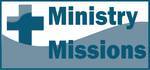 Romans 10: Christ Is the Goal of the Law
by Bob Young
[permission is given to reprint with credit noted]
Today's Bible Reading: Romans 10
Selected Biblical Text
Brothers, my heart's desire and prayer to God for them is that they may be saved. For I bear them witness that they have a zeal for God, but not according to knowledge. For, being ignorant of the righteousness of God, and seeking to establish their own, they did not submit to God's righteousness. For Christ is the end of the law for righteousness to everyone who believes.
So faith comes from hearing, and hearing through the word of Christ. But I ask, have they not heard? Indeed they have, for "Their voice has gone out to all the earth, and their words to the ends of the world." But I ask, did Israel not understand? First Moses says, "I will make you jealous of those who are not a nation; with a foolish nation I will make you angry." Then Isaiah is so bold as to say, "I have been found by those who did not seek me; I have shown myself to those who did not ask for me." But of Israel he says, "All day long I have held out my hands to a disobedient and contrary people." (Romans 10:1-4, 17-21 ESV)
Reflecting and Thinking
Today's biblical text (the thought or paragraph actually begins with 9:30) makes clear the cause of God's rejection of Israel. It is not that Israel has not been zealous for God. It is rather that they are seeking self-attained righteousness based on law, an effort which has limited their ability and willingness to submit to God's righteousness and has blinded them to the law's focus on Christ. Their attitude of exclusivity stands between them and God's ultimate purpose of righteousness for all who believe.
God has rejected Israel because they rejected him. The twelve Old Testament quotations (vv. 5-21) provide evidence that God's plan for righteousness by faith is not something recently developed. [Be careful how you use and apply these Old Testament quotations!] The message has gone forth, and some of Israel has not accepted the gospel (v. 16). Yet, God has been immeasurably patient with Israel (v. 21).
How should we apply this chapter? Do we today ever seek God's salvation or righteousness (the blessings of God) without wanting God? What does it mean to seek God by faith? Israel heard the message but misheard it. Do we ever mishear the message, yet rest confidently as we affirm that we "know" the Bible (v. 17)? What do you think of God's reasons for rejecting Israel? How many of the reasons given also apply to us?
Prayer
Dear God, we want to be more zealous, but we want to be zealous about your will and way and not only for our benefit. Help us seek your righteousness and submit to it. In our more sober moments, we fear that we may seek well and submit poorly. Help us avoid attitudes of exclusivity. Be with us as we seek to bring good news to the entire world, we pray in Jesus' name, Amen.
---


http://www.bobyoungresources.com/devotionals/06-rom10_christ-the-goal-of-the-law.htm Last updated January 16, 2019