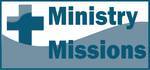 Acts 8: Persecution -- the Message Spreads
by Bob Young
[permission is given to reprint with credit noted]
Today's Bible Reading: Acts 8
Selected Biblical Text
And Saul approved of his execution. And there arose on that day a great persecution against the church in Jerusalem, and they were all scattered throughout the regions of Judea and Samaria, except the apostles. Devout men buried Stephen and made great lamentation over him. But Saul was ravaging the church, and entering house after house, he dragged off men and women and committed them to prison. Now those who were scattered went about preaching the word....
And when they came up out of the water, the Spirit of the Lord carried Philip away, and the eunuch saw him no more, and went on his way rejoicing. But Philip found himself at Azotus, and as he passed through he preached the gospel to all the towns until he came to Caesarea. (Acts 8:1-4; 39-40, ESV)
Reflecting and Thinking
In the world today, we would hardly think that the best way to get the message of Jesus proclaimed to the world would be for intense persecution to arise. That is not the subject of our prayers: "Lord, please help the message spread by sending us persecution." But that is exactly what happened in today's reading. After the death of Stephen, the church in Jerusalem suffered even greater persecution so that the Christians were scattered throughout Judea and Samaria. Luke notes that the apostles stayed in Jerusalem. (We should not miss the fact that Saul was a major factor in the persecution in Jerusalem.)
The result of the persecution and scattering was the spread of the message. The believers who went forth from Jerusalem preached the word. Philip went to Samaria and many of the Samaritans, along with Simon the sorcerer, believed and were baptized. Peter and John went to Samaria and preached the gospel in many Samaritan villages. Philip is called south; encountering a eunuch from Ethiopia, he teaches and baptizes him. After the baptism of the eunuch (8:39-40, see selected text above), Philip preaches the gospel as he travels to Caesarea. The impact of the persecution is the spread of the message -- to Samaria and Judea (remember Acts 1:8), and also to the African continent through the eunuch.
As the gospel spreads and Christian preaching moves away from Jerusalem, the gospel goes to Samaritans (intermarried Jews who were rejected by those who claimed a pure Jewish lineage). The gospel had previously gone to proselytes (Gentiles who had converted to Judaism), but taking the gospel to the Samaritans was a new step. The gospel goes to an Ethiopian eunuch (also a Gentile proselyte). Do you think the gospel could spread in this way today? That is, by one person telling another person who would tell another person? How can the modern church best help the gospel go into new regions and areas? Is it more effective to go on "mission trips" or to take the gospel to those places where we are going anyway?
Prayer
Dearest heavenly Father God, we marvel at the way in which the gospel spread in the early years of the church. We are amazed that the message continued to go forth despite adverse circumstances and that many received the word. Our world is as much in need of the gospel as was the first century world. Help us to dream afresh about the ways in which we can spread the word. In the name of Jesus we pray, Amen.
---


http://www.bobyoungresources.com/devotionals/05-acts8_the-message-spreads.htm Last updated January 2019