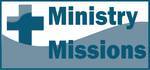 Acts 7: A Sermon Can Get You Killed
by Bob Young
[permission is given to reprint with credit noted]
Reading: Acts 7
Text
Now when they heard these things they were enraged, and they ground their teeth at him. But he, full of the Holy Spirit, gazed into heaven and saw the glory of God, and Jesus standing at the right hand of God. And he said, "Behold, I see the heavens opened, and the Son of Man standing at the right hand of God." But they cried out with a loud voice and stopped their ears and rushed together at him. Then they cast him out of the city and stoned him. And the witnesses laid down their garments at the feet of a young man named Saul. And as they were stoning Stephen, he called out, "Lord Jesus, receive my spirit." And falling to his knees he cried out with a loud voice, "Lord, do not hold this sin against them." And when he had said this, he fell asleep. (Acts 7:54-60, ESV)
Reflecting and Thinking
This chapter is primarily an account of Stephen's speech to the Sanhedrin. As such, it provides an excellent overview of Old Testament history. Stephen begins with Abraham's call; then in detail he speaks of the covenant with Abraham, the sojourn in Egypt, deliverance through Moses, rebellion in the wilderness despite God's presence in the Tabernacle. He rapidly treats Joshua, David, and Solomon, but concludes by accusing the Jews-including the members of the Sanhedrin-of continuing rebellion. His boldness is his undoing-at least so far as physical life is concerned, as reflected in the last portion of the chapter (see the text above).
When have you found it difficult to tell people what they really needed to hear about the Lord? What would it take to make you bolder in such situations? What is your reaction to the historical narrative Stephen shared? Do we tend to tell the story today in the same way or differently?
Prayer
Dear God, we want to be more diligent and to be bolder in telling the story of Jesus. We want to seize the opportunities you provide. We want to be wise and yet dependent on you and your power in our lives. This day, help me see the opportunities. In Jesus' name, Amen.
---


http://www.bobyoungresources.com/devotionals/05-acts7_sermon-of-stephen.htm Last updated June 13, 2011