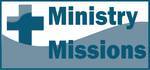 Acts 27: On to Rome
by Bob Young
[permission is given to reprint with credit noted]
Today's Bible Reading: Acts 27
Selected Biblical Text
When neither sun nor stars appeared for many days, and no small tempest lay on us, all hope of our being saved was at last abandoned. Since they had been without food for a long time, Paul stood up among them and said, "Men, you should have listened to me and not have set sail from Crete and incurred this injury and loss. Yet now I urge you to take heart, for there will be no loss of life among you, but only of the ship. For this very night there stood before me an angel of the God to whom I belong and whom I worship, and he said, 'Do not be afraid, Paul; you must stand before Caesar. And behold, God has granted you all those who sail with you.' So take heart, men, for I have faith in God that it will be exactly as I have been told. But we must run aground on some island." When the fourteenth night had come, as we were being driven across the Adriatic Sea, about midnight the sailors suspected that they were nearing land. So they took a sounding and found twenty fathoms. A little farther on they took a sounding again and found fifteen fathoms. And fearing that we might run on the rocks, they let down four anchors from the stern and prayed for day to come. (Acts 27:20-29 ESV)
Reflecting and Thinking
The journey to Rome was by ship, begun very late in the year when the sailing season was almost past. The result was a shipwreck -- at least Paul's fourth since he had previously written to the Corinthians that he had been shipwrecked three times (2 Cor. 11:25). Luke's account provides interesting details. Although hope is all but gone based on the situation, Paul speaks about hope as he recounts his encounter with an angel of God. Paul will indeed appear before Caesar. Those on the ship will be saved although the ship will run aground. The text makes an interesting observation: As the water grows shallower they prayed for daybreak to come. We should not make too much of this statement -- we do not know to whom they were praying. Perhaps they were indeed praying to Paul's God. Certainly Paul's influence and example of faith is made clear in this passage.
When have you been especially aware of God's presence? When have others been aware of God's presence because of your attitude or your words? What are some of the ways Christians can communicate their faith without words? What are some situations in which would you be hesitant to speak up or share your faith? How can you increase your confidence and boldness?
Prayer
Dear God, we are grateful for your providence and care. We do not always see evidence of your loving protection, but we are grateful for every blessing from your hand--even those we do not see or cannot know. Help us as we go forth this day to represent you as your emissaries send into the world, help us reflect our commitment to you and our dependence on you. Thank you for your grace; thank you that you took the initiative to reestablish relationship with us when we were lost in sin. In Jesus' name, Amen.
---


http://www.bobyoungresources.com/devotionals/05-acts27_on-to-rome.htm Last updated January 2019