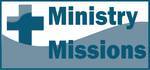 Acts 23: Testifying in Jerusalem -- on to Caesarea
by Bob Young
[permission is given to reprint with credit noted]
Today's Bible Reading: Acts 23
Selected Biblical Text
And looking intently at the council, Paul said, "Brothers, I have lived my life before God in all good conscience up to this day." And the high priest Ananias commanded those who stood by him to strike him on the mouth. Then Paul said to him, "God is going to strike you, you whitewashed wall! Are you sitting to judge me according to the law, and yet contrary to the law you order me to be struck?" Those who stood by said, "Would you revile God's high priest?" And Paul said, "I did not know, brothers, that he was the high priest, for it is written, 'You shall not speak evil of a ruler of your people.'" Now when Paul perceived that one part were Sadducees and the other Pharisees, he cried out in the council, "Brothers, I am a Pharisee, a son of Pharisees. It is with respect to the hope and the resurrection of the dead that I am on trial." And when he had said this, a dissension arose between the Pharisees and the Sadducees, and the assembly was divided. For the Sadducees say that there is no resurrection, nor angel, nor spirit, but the Pharisees acknowledge them all. Then a great clamor arose, and some of the scribes of the Pharisees' party stood up and contended sharply, "We find nothing wrong in this man. What if a spirit or an angel spoke to him?" And when the dissension became violent, the tribune, afraid that Paul would be torn to pieces by them, commanded the soldiers to go down and take him away from among them by force and bring him into the barracks. The following night the Lord stood by him and said, "Take courage, for as you have testified to the facts about me in Jerusalem, so you must testify also in Rome." (Acts 23:1-11 ESV)
Reflecting and Thinking
Paul's hearing before the council does not accomplish the purpose which the Roman authorities had hoped. In fact, Paul divides the council over a doctrinal difference between the Pharisees and the Sadducees. The meeting turns violent and the Romans again rescue Paul and return him to the barracks. A night vision from the Lord reveals to Paul that what is happening is part of God's plan -- that he would testify in Jerusalem and also in Rome. Paul now knows the ultimate end of this journey, but the first step is a covert journey to Caesarea under Roman guard in order to avoid another plot against his life.
What lessons do you see in this verses for Christians today? How can you apply this text in your own life today? What you see as God's long-term plan for your life? How has God used "baby steps" to get you where you are spiritually?
Prayer
Dear God, we praise you today for your majesty and splendor, for your love and mercy extended in the gift and sacrifice of your Son, Jesus Christ, as atonement for our sins. Help us as we commit our lives to you today, and strengthen us for the journey. Again we pray in Jesus' name, Amen.
---


http://www.bobyoungresources.com/devotionals/05-acts23_jerusalem-caesarea.htm Last updated January 2019