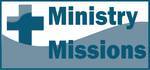 Acts 22: Paul's Defense
by Bob Young
[permission is given to reprint with credit noted]
Today's Bible Reading: Acts 22
Selected Biblical Text
And he said to me, 'Go, for I will send you far away to the Gentiles.'" Up to this word they listened to him. Then they raised their voices and said, "Away with such a fellow from the earth! For he should not be allowed to live." And as they were shouting and throwing off their cloaks and flinging dust into the air, the tribune ordered him to be brought into the barracks, saying that he should be examined by flogging, to find out why they were shouting against him like this. But when they had stretched him out for the whips, Paul said to the centurion who was standing by, "Is it lawful for you to flog a man who is a Roman citizen and uncondemned?" When the centurion heard this, he went to the tribune and said to him, "What are you about to do? For this man is a Roman citizen." So the tribune came and said to him, "Tell me, are you a Roman citizen?" And he said, "Yes." The tribune answered, "I bought this citizenship for a large sum." Paul said, "But I am a citizen by birth." So those who were about to examine him withdrew from him immediately, and the tribune also was afraid, for he realized that Paul was a Roman citizen and that he had bound him. But on the next day, desiring to know the real reason why he was being accused by the Jews, he unbound him and commanded the chief priests and all the council to meet, and he brought Paul down and set him before them. (Acts 22:21-30 ESV)
Reflecting and Thinking
Think about the contents of this chapter. Paul is allowed to address the crowd. Because he speaks to them in Hebrew they listen to him as he recounts the events of his encounter with Jesus and his conversion. (This is the second time Paul's "conversion story" appears in the book of Acts.) The crowd listens until Paul mentions that he was sent to the Gentiles. Almost as though the word Gentiles was a "trigger" word, the turmoil resumes and Paul is returned to the barracks for flogging, an effort to force him to reveal the cause of the problem. When Paul mentions his Roman citizenship, it becomes apparent that the flogging would be illegal. The only alternative before the Roman government was a face to face meeting between Paul and his accusers, a meeting which the Roman tribune set for the following day. Therefore, as the chapter concludes, Paul is seated before a meeting of the chief priests and the council (Sanhedrin).
In this chapter, what evidences do you see that God is at work in Paul's life? How is God's purpose for Paul being developed? What should we think when things that seem to be bad turn out for the good? Paul's Roman citizenship serves him well on this occasion. When have specific aspects of your life turned out to be for the good and especially suited for the situation you found yourself in?
Prayer
Dear God, we believe you are at work in the world today, and we ask you to help us see the ways we can effectively join you in accomplishing your will and purpose. We ask you for boldness, courage and confidence in the face of life's difficulties and challenges. We pray for opportunities to share our faith, in Jesus' name, Amen.
---


http://www.bobyoungresources.com/devotionals/05-acts22_pauls-defense.htm Last updated January 2019