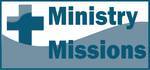 Acts 20: Paul Visits Macedonia and Greece--One Last Time
by Bob Young
[permission is given to reprint with credit noted]
Reading: Acts 20
Text
After the uproar ceased, Paul sent for the disciples, and after encouraging them, he said farewell and departed for Macedonia. When he had gone through those regions and had given them much encouragement, he came to Greece. There he spent three months, and when a plot was made against him by the Jews as he was about to set sail for Syria, he decided to return through Macedonia. Sopater the Berean, son of Pyrrhus, accompanied him; and of the Thessalonians, Aristarchus and Secundus; and Gaius of Derbe, and Timothy; and the Asians, Tychicus and Trophimus. These went on ahead and were waiting for us at Troas, but we sailed away from Philippi after the days of Unleavened Bread, and in five days we came to them at Troas, where we stayed for seven days. On the first day of the week, when we were gathered together to break bread, Paul talked with them, intending to depart on the next day, and he prolonged his speech until midnight. (Acts 20:1-7 ESV)
Reflecting and Thinking
This chapter briefly surveys Paul's trip through Macedonia to Greece, and the return through Macedonia as a result of a threat against his life. At Troas he lingers a week in order to meet with the church, and in the last half of the chapter he meets with the Ephesian elders at Miletus to save time, so that he might be in Jerusalem by Pentecost. Paul's words to the elders from Ephesus (20:18-35) provide a valuable study of leadership for those who want to understand how the first century church was organized.
Why are so many people accompanying Paul? [Hint: he is working to deliver an offering for the poor saints in Jerusalem.] What does verse 7 say about the weekly gatherings of the early church? [Note that the words, "break bread" have a plural subject in verse 7, referring to the entire church, and a single subject in verse 11, referring to Paul.] How might Paul have felt as he visited Macedonia and Achaia, apparently knowing that this would be his last visit with these Christians? [Compare similar words to the Ephesian elders in verse 38.]
Prayer
Thank you, Father, for every blessing you bring to our lives. Thank you for the church, and for the opportunity to share worship in the Christian community each Sunday. Thank you for the communion feast whereby we remember the sacrifice of Jesus on our behalf. Thank you for the examples you provide in your word, that we might understand your will and plan for us. Bless us as we strive to be your faithful people, in Jesus' name, Amen.
---


http://www.bobyoungresources.com/devotionals/05-acts20_pauls-travels.htm Last updated June 13, 2011