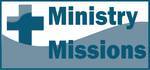 Acts 1: Waiting--Getting Ready to Spread the Good News
by Bob Young
[permission is given to reprint with credit noted]
Reading: Acts 1
Text
"...But you will receive power when the Holy Spirit has come upon you, and you will be my witnesses in Jerusalem and in all Judea and Samaria, and to the end of the earth." And when he had said these things, as they were looking on, he was lifted up, and a cloud took him out of their sight. And while they were gazing into heaven as he went, behold, two men stood by them in white robes, and said, "Men of Galilee, why do you stand looking into heaven? This Jesus, who was taken up from you into heaven, will come in the same way as you saw him go into heaven." Then they returned to Jerusalem from the mount called Olivet, which is near Jerusalem, a Sabbath day's journey away. And when they had entered, they went up to the upper room, where they were staying, Peter and John and James and Andrew, Philip and Thomas, Bartholomew and Matthew, James the son of Alphaeus and Simon the Zealot and Judas the son of James. All these with one accord were devoting themselves to prayer, together with the women and Mary the mother of Jesus, and his brothers. (Acts 1:8-14, ESV)
Thinking and Reflecting
Acts 1 may be described as a story of waiting. Few things are harder. Why do we tend to dislike the times of preparing, getting ready, and anticipating? Why is it so hard to wait? In Acts 1, God's people are described as waiting for the promise-devoted to and joined together in prayer, listening to Scripture, replacing Judas with the person of God's choice. The events of Acts 1 are more than miscellaneous details.
We want to start immediately. We want action and activity. It is not easy to learn that God works in God's time. God's work is seldom according to our timetable-even less according to our expectations. We call it wasting time-God sees it differently. God knows it is equipping and empowering us as we learn patience. Consider our options-"not enough time to pray" vs. "I must pray to get everything done," "not enough time for a daily dose of God's Word" vs. "having the right word at the right time." Take time to contemplate what is occurring in Acts 1. Do not jump ahead to the next chapter (which many of us know quite well). Ask yourself what is happening in this chapter. Consider how Luke outlines the story. The gospel will go forth-Jerusalem, Judea, Samaria, ends of the earth (1:8). It will happen within the lifetime of some of those assembled, within 30 years or so. We are in a hurry, and the work doesn't get done. Wait on God. His work will be done by his people in his way in his time. Not an easy message for the modern world.
When have you been tempted to run ahead of God? When have you been amazed to see God work when you thought all hope was gone?
Prayer
Father God, teach us this day to wait. Help us learn your ways-renew us and empower us. Teach us patience, teach us holiness. We pray for the accomplishment of your will, and we want you to use us in accomplishing your will. Equip us for the task, and use us for your glory. In Jesus' name and by his power I ask it. Amen.
---


http://www.bobyoungresources.com/devotionals/05-acts1_waiting.htm Last updated June 13, 2011