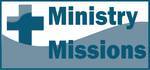 Acts 18: The Good News Spreads in Corinth
by Bob Young
[permission is given to reprint with credit noted]
Reading: Acts 18
Text
After this Paul left Athens and went to Corinth. And he found a Jew named Aquila, a native of Pontus, recently come from Italy with his wife Priscilla, because Claudius had commanded all the Jews to leave Rome. And he went to see them, and because he was of the same trade he stayed with them and worked, for they were tentmakers by trade. And he reasoned in the synagogue every Sabbath, and tried to persuade Jews and Greeks. When Silas and Timothy arrived from Macedonia, Paul was occupied with the word, testifying to the Jews that the Christ was Jesus. And when they opposed and reviled him, he shook out his garments and said to them, "Your blood be on your own heads! I am innocent. From now on I will go to the Gentiles." And he left there and went to the house of a man named Titius Justus, a worshiper of God. His house was next door to the synagogue. Crispus, the ruler of the synagogue, believed in the Lord, together with his entire household. And many of the Corinthians hearing Paul believed and were baptized. And the Lord said to Paul one night in a vision, "Do not be afraid, but go on speaking and do not be silent, for I am with you, and no one will attack you to harm you, for I have many in this city who are my people." And he stayed a year and six months, teaching the word of God among them. (Acts 18:1-11, ESV)
Reflecting and Thinking
Paul spent a year and a half in Corinth, despite some early difficulties with the Jews. Paul's ministry in Corinth resulted in the establishment of a church in that heathen city. Paul stayed there in the midst of difficulties because God was guiding him and he was confident of God's presence. Wanting to visit Jerusalem again, he accompanied Priscilla and Aquila as far as Ephesus and then traveled on to Caesarea and Jerusalem. Afterward he went to Antioch and then through the areas of Galatia and Phrygia, eventually arriving back in Ephesus.
Paul's eighteen months in Corinth is the longest "ministry" he has had to this point in the book of Acts. What are some of the reasons for Paul staying longer? What options do we have when we face opposition? Do you think the best prospects to hear the gospel today are unchurched people or churched people? How easy or difficult is it to reach out to "God-fearers" who are not religious?
Prayer
Dearest heavenly Father, we are intrigued by the spread of the gospel in the first century. We want to share Jesus with those around us, and we want to do it in the most effective way. We admit that we do not act sometimes because we do not know how to proceed. We ask your wisdom and guidance as we look for those who will believe and respond to the message of Jesus. In the name of Jesus we pray, Amen.
---


http://www.bobyoungresources.com/devotionals/05-acts18_corinth.htm Last updated June 13, 2011