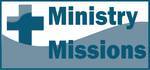 Acts 16: A Call to Macedonia -- God Guides
by Bob Young
[permission is given to reprint with credit noted]
Today's Bible Reading: Acts 16
Selected Biblical Text
Paul came also to Derbe and to Lystra. A disciple was there, named Timothy, the son of a Jewish woman who was a believer, but his father was a Greek. He was well spoken of by the brothers at Lystra and Iconium. Paul wanted Timothy to accompany him, and he took him and circumcised him because of the Jews who were in those places, for they all knew that his father was a Greek. As they went on their way through the cities, they delivered to them for observance the decisions that had been reached by the apostles and elders who were in Jerusalem. So the churches were strengthened in the faith, and they increased in numbers daily. And they went through the region of Phrygia and Galatia, having been forbidden by the Holy Spirit to speak the word in Asia. And when they had come up to Mysia, they attempted to go into Bithynia, but the Spirit of Jesus did not allow them. So, passing by Mysia, they went down to Troas. And a vision appeared to Paul in the night: a man of Macedonia was standing there, urging him and saying, "Come over to Macedonia and help us." And when Paul had seen the vision, immediately we sought to go on into Macedonia, concluding that God had called us to preach the gospel to them. (Acts 16:1-10, ESV)
Reflecting and Thinking
Acts 16 begins what is commonly referred to as the second missionary journey. Paul traveled again through the churches he had established -- Derbe, Lystra, and Inconium, but his long-range plan was to take the gospel to new regions. The missionaries reached a point where they could not go into the regions they had hoped to visit. Stopping in Troas, Paul had a vision, "the Macedonian call," that caused him to conclude with certainty that God was guiding them and calling them to Macedonia. The verb that is translated "we concluded" means "to brings things together, to coalesce or knit together, to make this and that agree, and thus to conclude." The word suggests a process of bringing various details or factors together so that a new reality emerges. The rest of today's chapter is the story of how the decision came out -- a story of Macedonian travels and gospel preaching, beginning in Philippi.
When have you had to sort through a variety of factors and details to decide the direction God wanted you to go? Paul and Silas ended up in jail in Philippi. Do you think Paul was tempted to question his "conclusion"? What does God want from you today? This week? This year? How have you reached that conclusion? What will you do now?
Prayer
Father God, in the name of Jesus, we ask your guidance in the decisions of life. We want to do what you call us to do. Help us see the direction to go, the opportunities, the open doors, and the way in which you are leading us. In Jesus' name, Amen.
---


http://www.bobyoungresources.com/devotionals/05-acts16_to-macedonia.htm Last updated January 2019