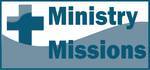 Acts 13: Good News to Cyprus and Antioch of Pisidia
by Bob Young
[permission is given to reprint with credit noted]
Today's Bible Reading: Acts 13
Selected Biblical Text
Now there were in the church at Antioch prophets and teachers, Barnabas, Simeon who was called Niger, Lucius of Cyrene, Manaen a member of the court of Herod the tetrarch, and Saul. While they were worshiping the Lord and fasting, the Holy Spirit said, "Set apart for me Barnabas and Saul for the work to which I have called them." Then after fasting and praying they laid their hands on them and sent them off. So, being sent out by the Holy Spirit, they went down to Seleucia, and from there they sailed to Cyprus. When they arrived at Salamis, they proclaimed the word of God in the synagogues of the Jews. And they had John to assist them.
...Now Paul and his companions set sail from Paphos and came to Perga in Pamphylia. And John left them and returned to Jerusalem, but they went on from Perga and came to Antioch in Pisidia. And on the Sabbath day they went into the synagogue and sat down. After the reading from the Law and the Prophets, the rulers of the synagogue sent a message to them, saying, "Brothers, if you have any word of encouragement for the people, say it." (Acts 13:1-5, 13-15, ESV)
Reflecting and Thinking
The gospel spreads into new territory when the congregation in Antioch sends forth messengers. The decision did not happen accidentally -- they were praying and fasting. The first stop for the missionary team was Cyprus where they began their work by proclaiming the word in the Jewish synagogues (as was Paul's custom). On Cyprus, the opposition of Elymas the sorcerer was overcome and the governor believed. The continuation of the journey found John returning to Jerusalem while Paul and Barnabas continued on to Antioch of Pisidia (named for the Roman ruler, Antiochus). They went again to the synagogue where they were (at first) warmly received. The sermon recorded in today's chapter is a masterful summary of Old Testament history and a clear declaration of God's work. In Antioch of Pisidia, the opposition that developed was too much, and the chapter ends with the departure of Paul and Barnabas from the city.
In today's reading, the gospel is going where it has not gone before. Are there places today the gospel has not gone? What could the church do to help the gospel go into all the world to every creature? Paul's sermon gives a historical summary which concludes by focusing on Jesus. In your observation, how much of the preaching in the church today focuses on Jesus? How much of it focuses on peripheral matters? Are the typical sermons in local churches today evangelistic? Why or why not?
Prayer
Heavenly Father, we are grateful for mission work and missionaries. We want to take the gospel to the whole world, especially we want to take it where it has not gone. Help us know how to share the message more effectively. Teach us what matters. Help us develop sacrificial hearts so we are willing to pay the price. In the name of the One who sacrificed himself for us, Amen.
---


http://www.bobyoungresources.com/devotionals/05-acts13_cyprus-and-antioch.htm Last updated January 2019